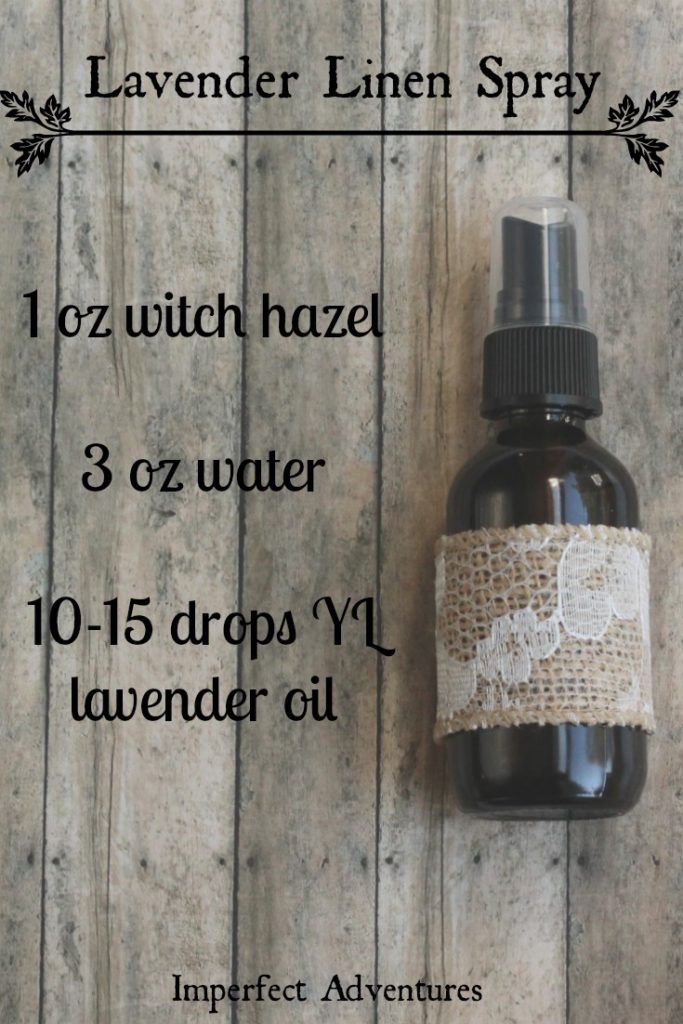 Little Luxuries
Confession: I love (seemingly) little luxuries. An uninterrupted piece of chocolate, a walk in the crisp autumn weather, fresh flowers in the house; these things can feel like a wonderful gift. One of these things in my life is a lavender linen spray. I love spritzing it on pillows and blankets and breathing in that calming smell. It's a nice part of my day, so I thought I'd share! Lavender is probably one of the most popular oils, so a lot of people have heard of it. Lavender is known to be a soothing and calming scent; aiding in sleep. It's perfect to spritz on pillows before going to bed.
Here's how you can make your own linen spray!
Materials:
A 4oz spray bottle (not plastic; I like to use these bottles
)
1 oz Witch Hazel (I used this one
)
3 oz of water (you can use tap)
10-15 drops of YL lavender essential oil
Note: I've only worked with Young Living's Oils, so I'm not knowledgeable about making this spray with another brand.
Instructions:
Pour the witch hazel and water into the spray bottle
Add lavender drops
Put top on the bottle and shake
Optional: decorate bottle however you'd like!
The wonderful thing about this DIY is that once you have these materials, they will go a LONG way, and it only takes a few minutes to make. I like mixing them up for friends as a little pick me up! It's a nice way to say, "I was thinking of you," and add a little luxury to their life.