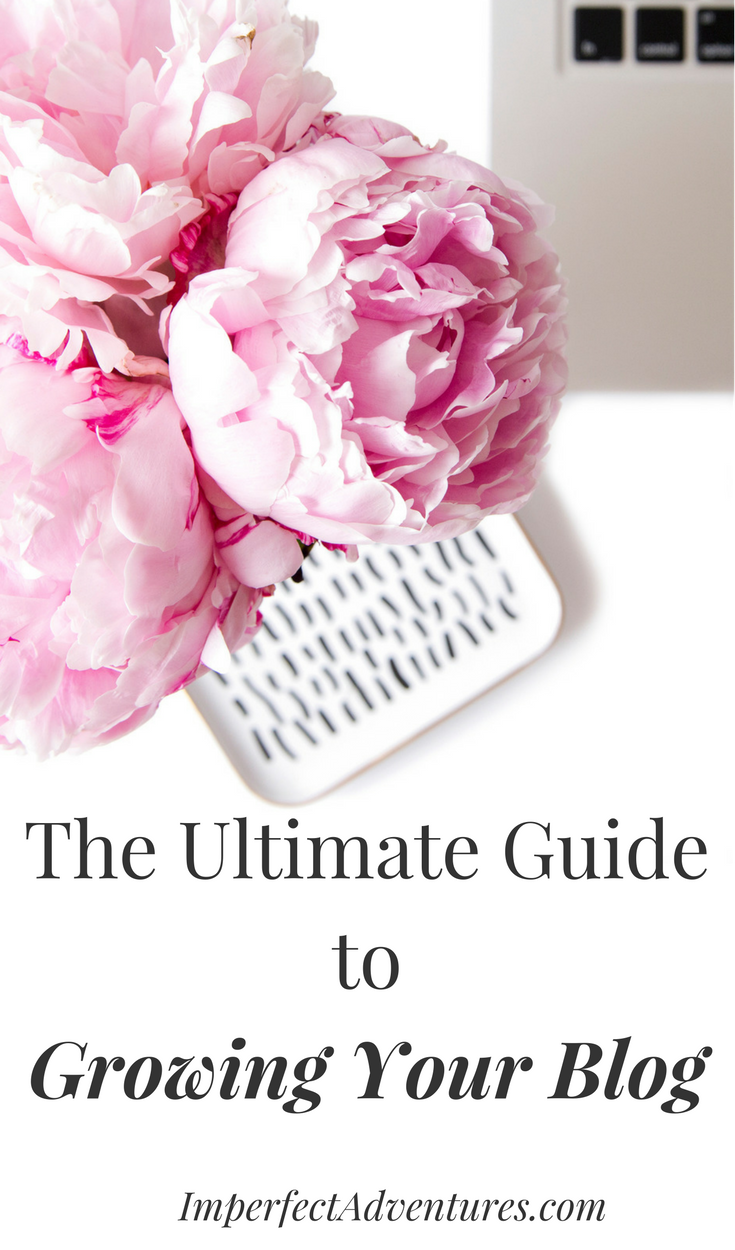 This post contains affiliate links.
Starting and growing a blog is a daunting task. The process has so many different professional opinions and a lot of tasks are open-ended. I spent the first part of contemplating a blog by just piecing together articles I found on Pinterest and trying to make sense of it. Don't get me wrong, there is a lot of good advice on Pinterest, but very little complete advice. It was easy to find "How To Set Up A Domain" or "3 Ways to Monetize," but again, I was just piecing together what I could. Here are some tips to guide you in your research.
Don't Be #AllTheThings
I spent way too much time "running" around the internet like a chicken with my head cut off, due to the overwhelming wealth of information on how to blog well. The best advice I ever heard was to minimize my workflow. I would be giving my all to social media, and then due to new information, put all my attention into affiliate links. There's a lot to do in blogging, but don't do it all at once. Choose what is important for you in this season and focus on those things. You can file away extraneous information to read at a later date. Like most things, it's best to write it down. Post your blogging priorities somewhere you'll see it often and respect the boundaries you set for yourself.
Have Goals
At the beginning of every year, month, and week, determine what your goals are for your blog. Make sure that your daily, weekly and monthly tasks are reflecting the goals you have set for yourself. Put your goals in writing and don't be afraid to share them with a community that offers accountability and encouragement. You are much more likely to fulfill your goals if you have shared them with others.
Be True to Your Why
What's the purpose of your blog? Who are you trying to reach? A lot of your decisions, from tasks to design, can be decided for you by answering these questions. Your color scheme, writing style and social media habits should be a beautiful meeting of who you are and what your purpose is. On the other side of the spectrum, don't try so hard to fit your audience's needs that you are no longer yourself.
My Favorite Resource
Early into my research, I ran into Abby from Just a Girl and Her Blog.
Abby has an incredible story about beginning blogging as a hobby and turning it into her and her husband's full-time business! She maintains a tone of humble confidence and authenticity with her readers that I admire. She created an e-book that goes far beyond one topic and truly is the complete guide to setting up and growing your blog. In Abby's book, you can find information about…
Setting up a Domain and Hosting
Choosing a Theme
10 Essential Pieces For Your Blog
Writing Good Content
Blogging Relationships
Growing Through Social Media
The Legs of Blogging Income
Working with Brands
Building an E-mail List
E-mail marketing
Managing Time and Money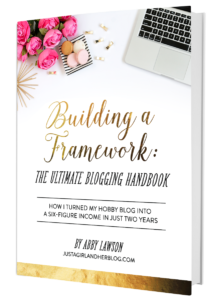 I've been blogging for about 6 months and I don't think a week goes by that I don't reference Abby's book, "Building a Framework." As a Mom, I don't have hours to spend figuring out what the best strategy is for different aspects of blogging; Abby's book takes the guesswork out of the equation. I can be concise and efficient with my time; knowing that I'm getting solid advice with clear instructions. The book is clearly written and full of actionable content; it's the absolute must for new and growing bloggers.
Abby offers three different packages; some of which include…
The 32 Page Blog Binder
Access to Her Facebook Group
Membership onto Her Group Board on Pinterest
20 Step-by-Step Guide Videos
18 Videos with Expert Bloggers
and more!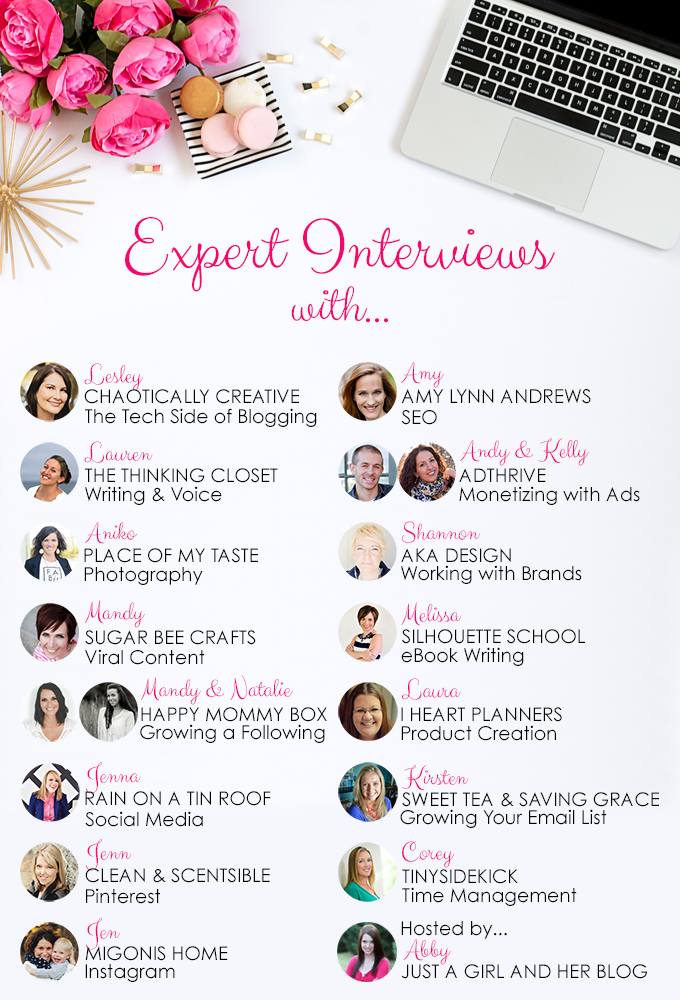 If you're serious about blogging, you have to consciously and carefully invest in yourself. "Building a Framework" was and is one of the most important investments I made; it really has made all the difference. Click on the link below, scroll down through the page and Abby even offers you a FREE chapter of her book. So don't take my word for it, check it out for yourself!