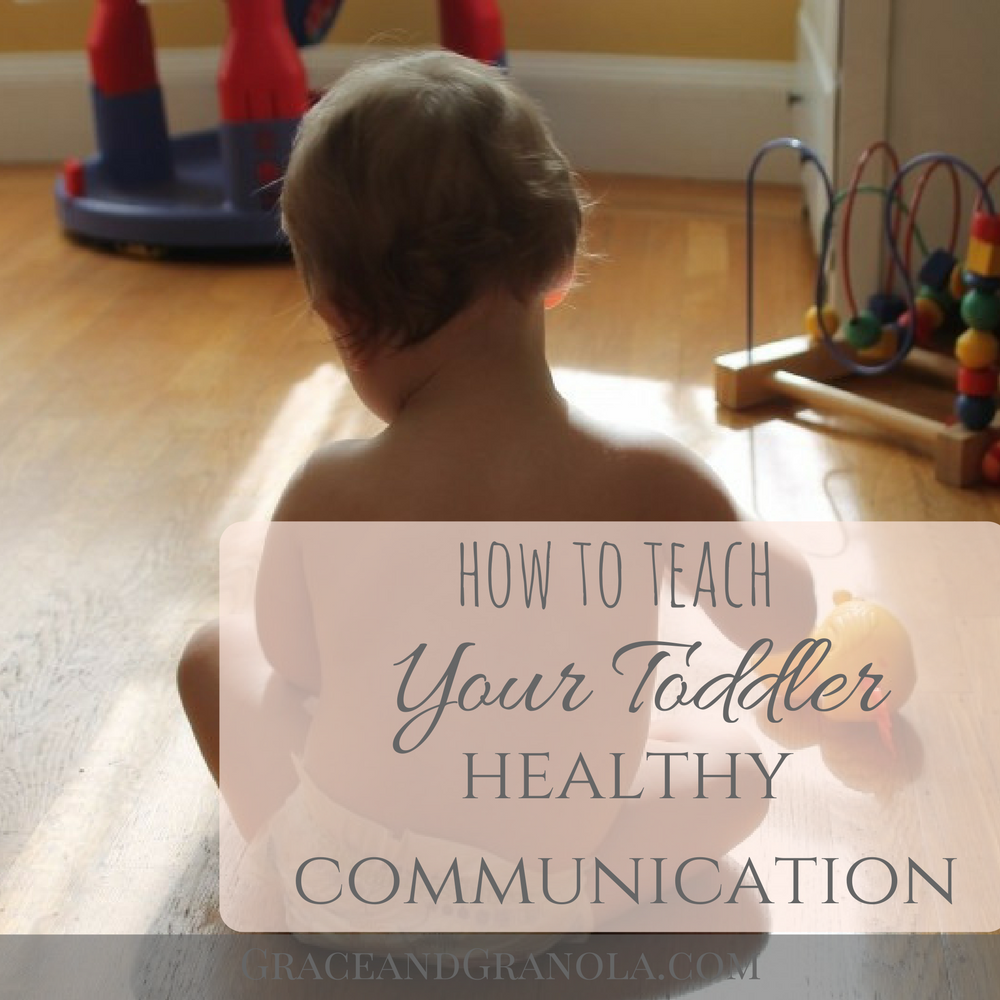 Research tells us that a child's first three years are the most critical period of brain development, and therefore a stimulating and enriching environment is crucial. A large part of this brain development is in language; particularly at age 2. A child's vocabulary is expected to quadruple between ages 2 and 3. What can you do with this information? You can understand and implement an environment that fosters strong communication skills.
Before I was a WAHM (work at home mom), I was a teacher. I went to school to be a high-school English teacher but ended up in third grade for most of my teaching years. One of the most enriching parts of teaching was guiding students through exercises, vocabulary and techniques to effectively express themselves. Effective and purposeful communication skills serve as a child's tool to relate to and share creativity with others.
"Language serves not only to express thoughts, but to make possible thoughts which could not exist without it."
– Bertrand Russell
There is a lot of information on the internet about how to be good parents. Lots of tools, checklists, and curriculum to perfectly stimulate our kids. Checklists written by experts are great but don't change a whole lot in the day-to-day of most homes. Teaching good communication isn't a checklist, but rather a way of doing life together. Acknowledging your own shortcomings in communication and growing together (granted you're at different levels then your toddler) is what matters. Most adults won't look back at their toddlerhood and remember Mom sitting down with them at 2:08 PM every day to do this checklist of things. What will affect them later in life is the family culture they soaked up at that age; the way their family communicated with one another. So, this isn't a checklist, but rather things to keep in mind that can affect how you do life with your toddler.
Listen Patiently
Toddlers (and most people for that matter) can't quickly say what it is they mean to say. It takes thought and mental efforts to find words and spit them out. When confronted with a toddler who is slow to respond, observe their eyes. It's still a hot topic to debate, but some research shows that a person who is looking up, to the side or has glazed over eyes looking forward (assuming they aren't looking at a screen) is trying to recall something; trying to piece things together in their head. If that is the case, don't recoil your attention from your toddler, validate their process of recalling and piecing together words by remaining engaged and allowing time for that process. Now, if a toddler is on the run and playing, that might not be the time to wait patiently for a response, you could be there for a while. Only you know your toddler, and learning to read them and respond accordingly is crucial.
Respect
On a similar note, it is crucial to validate and respect your toddler's communication (verbal and non-verbal). As a college student, one of my jobs was in administration for a children's ministry. I'll never forget something that I learned there. You don't teach children what they are allowed to have feelings about, but rather teach them to handle their emotions responsibly. For example, it's okay to be angry, but it is not okay to lash out in anger. You don't need to expect your toddler to grasp that particular concept, but as is best with most things, begin with the end in mind. The end is an emotionally healthy adult who is able to communicate their emotions. That begins in the toddler years.
Identify Emotions
So how do you help validate your toddler's emotions? Help them communicate how they feel. A toddler will feel sad, angry, afraid, excited or shy, regardless of whether they know what to call the emotion. A good practice is to regularly check in with your toddler and provide words for how they are feeling. It's not a rigid practice, but rather something to add to your natural flow throughout the day.
Set An Example
You have to display the communication abilities that you want your toddler to emulate. Anyone who has been around toddlers knows the sponge-like quality they have (they soak in everything around them). The most effective way to give your child the tool of communication is to demonstrate it yourself. In the last paragraph, we talked about giving your toddler words for their emotions. You can share your emotions! For example, "Mommy feels excited that we are at the park!" or "Mommy feels frustrated that she lost her keys."
One of the things they tell you when you have a newborn is that they can sense your emotion. They can tell when Mommy is anxious or stressed and they soak that up. The same applies to toddlers, they can sense your emotions; grasp the opportunity and give them the name of the emotion. Again this isn't a rigid practice to implement for 7 minutes a day, or anything like that. It's just something to incorporate in your natural rhythm.
Avoid Sarcasm
I personally struggle with sarcasm. I have a dry sense of humor and struggle with insecurity that when paired together, can make me incredibly sarcastic. Here is why I am trying to avoid sarcasm to foster healthy communication in my toddler.
Sarcasm is belittling and bitter by definition. It subtly puts someone down and elevates the person using it. This is not how I want my toddler to learn to relate to others. Sarcasm is putting up a wall; a wall I don't want to see my child put up. The tone of voice that usually comes with sarcasm is one that easily creates insecurity in a toddler.
On another note, a toddler who is just learning to communicate needs to be able to trust the words they are learning. Sarcasm doesn't serve this need well; the irony is lost on a toddler.
Communication is critical in how we connect with people and our environment. Keeping these things in mind as you do life with your toddler can result in fostering healthy communication.