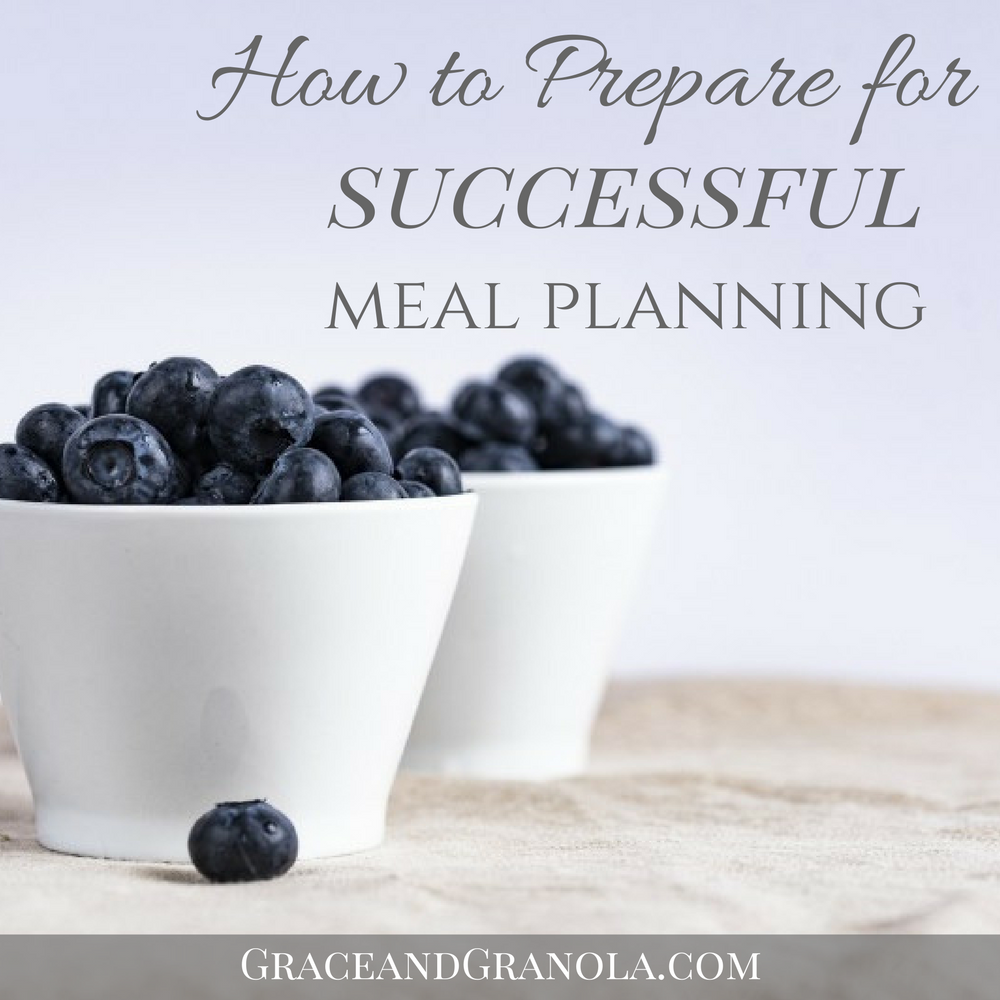 It has happened to a lot of us; we sit down to create this great meal plan for the week. We set aside time to do the grocery shopping, and maybe even prep food in advance. But then, something comes up. Kids get sick, cars break down, events go later than planned, there are so many reasons our meal planning doesn't work out.
For example, I've printed out a cute meal planning printable I found on Pinterest and taken time to fill it out with many ambitious recipes. I carefully budget my grocery list and make the trip to the store. I've even cleaned out my refrigerator in advance, to welcome my new groceries. But it just doesn't work out. Honestly, it's not always because of an event, but sometimes just my pure exhaustion and not wanting to cook. My new motto, "Expect the unexpected."
The consequences of my meal planning not working are my family lacking a nutritious meal, groceries wasted and going over my budget to compensate.
Expect the Unexpected
"Failing to plan is planning to fail." – Alan Lakein
Even my best-made plans go awry at least a bit. For example, it was a Friday evening, the end of the work week. I think it's harder to keep cooking dinner as the week goes on. Anyway, I start cooking dinner, knowing The Architect (my husband) will be home soon. My infant seems content in her chair, but her big sister is another story. Whining for attention and her favorite chips, I do my best to love on her while I make our family's meal. Then the call comes from The Architect, his car started smoking and stopped running; we need to pick him up. We all get in the car and begin our trek to the intersection where his car has broken down; pulling over multiple times to retrieve dropped water bottles and adjust baby's blankets. By the time we get home, it is well past the girl's (and my) bedtime and still, no one has eaten. The Architect runs out for a pizza while I cuddle with my girls on the couch. The evening did NOT go as planned.
While this is a more elaborate example of something unexpected coming up, I don't think a week has gone by where at least a small unexpected thing has thrown our meal planning out of whack. So, as much as you can, plan for that to happen. Some practical ways to expect the unexpected?
Cook extra and make sure to have easily accessible leftovers
Keep an "emergency" freezer meal
Save a portion of your grocery budget for unexpected expenses
Plan a meal that can be easily prepared by your husband (in the case of you being sick)
Know your inventory
Stock Up

I was never behind the idea of stocking up your pantry; it seemed wasteful to me. Wasteful to buy what I didn't need right then, but actually, I was just being short-sighted. Because it is most likely that I will need these groceries in the future anyway. The idea behind stocking up is to buy things in bulk when they are on sale. I first read about this concept in detail in Ruth Soukup's book Living Well Spending Less: 12 Secrets of the Good Life. She also has an article that dives into more depth on the subject called, How To Save on Food. Some practical ways to stock up for when meal planning fails?
Freeze produce before it goes bad
Buy pantry items in bulk when they are on sale
Don't buy things in bulk assuming it's a better deal. Always check and compare the price per unit
Double a dinner recipe and freeze half of it.

Give Yourself Some Grace
Whenever your meal planning fails, I promise, you aren't the first one to drop the ball. Life happens and things come up! I think that the mark of good meal planning (or life for that matter) isn't how well your plans go, but how you respond when they don't work out. Keep your focus on stewardship, not perfection. My sweet friend Ayanna goes into more detail on the subject, you can read her post HERE. Remember that your worth (particularly as a wife and mother) isn't measured by how successful your plans are. Make your plans in pencil and give them to God, and things will be as they should. When The Architect's car broke down, we didn't have the grilled chicken and zucchini I had planned on, but we made a family memory and our toddler thought it was a fabulous dinner.