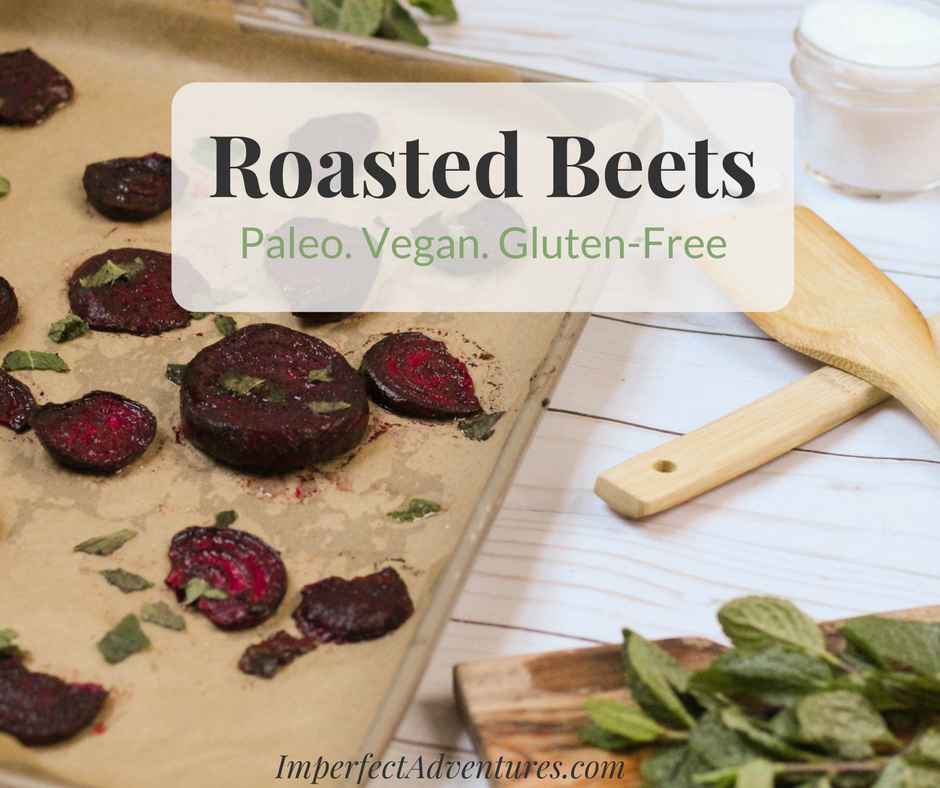 Most people don't eat beets on a regular basis; a month ago I was one of those people. I had beets that were juiced and mixed with other fruits and vegetables, but never had them on their own. However, I was at the farmer's market one day, and caught up in the pseudo-crunchy environment, I purchased 3 beets. As I walked home, I was excited about my beets, but realized I had NO IDEA what to do with them. Enter, my trusty friend, google. I think I might know more about beets then any other vegetable now. That either speaks to my knowledge about beets, or my lack of knowledge on any other vegetable, I'll let you be the judge of that So, here is some of the information I found about beets; you can read it, or skip down to the recipe, whatever works for you.
Note: I can't write a post about beets and not mention one of my favorite blogs on the net, Eat Your Beets. Trisha's writing is inspiring and her photography breathtaking; I highly recommend checking out her blog.
Nutritional Value
Beets…
are a source of phytonutrients that defend against inflammation, serve as antioxidants and aid in detoxification.
are an excellent source of magnesium, potassium, fiber, Vitamin A, Vitamin B & Vitamin C.
are a non-starchy vegetable; meaning they contain less carbohydrates.
contain betalains, a unique antioxidant that is currently being studied for it's potential use in fighting cancer.
A lesser known fact; you can cook and eat the leaves of the beets, as well as the bulbs! They rival spinach in taste and nutritional qualities. The leaves contain high quantities of…
Protein
Fiber
Zinc
Vitamin B6
Magnesium
Potassium
This recipe is sweet and like a root vegetable candy. Our two-year old inhaled her's and then asked to eat Mommy's beets. Fair warning: fingerrs may be stained red after eating these.
Enjoy this highly nutritious, affordable, fairly simple, toddler approved recipe! Tag me on Instagram with a picture of your beets; I'd love to see them!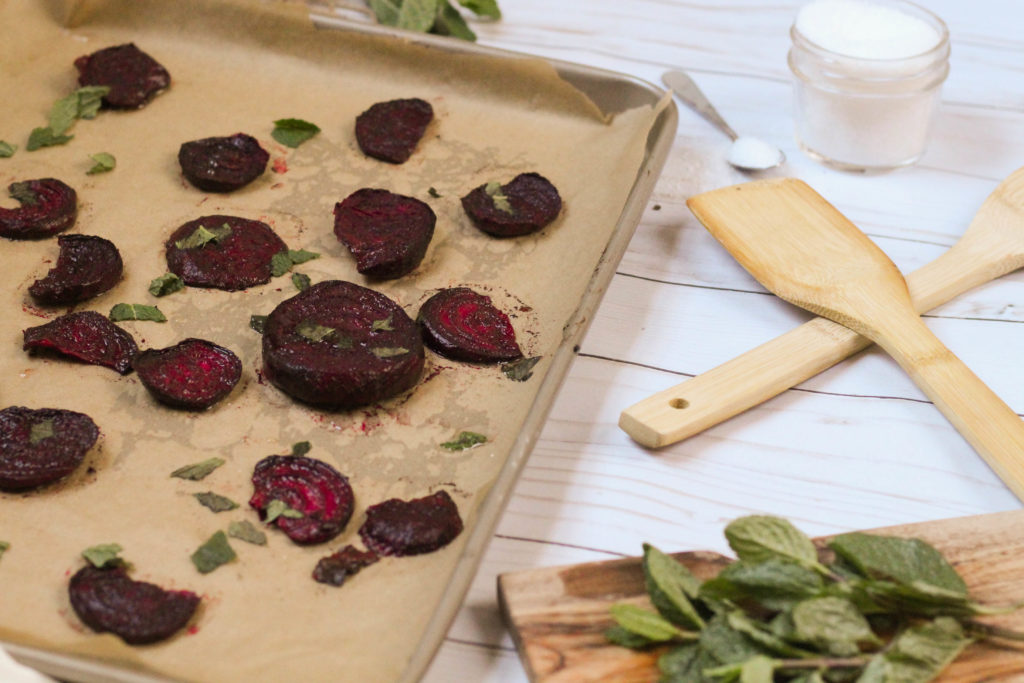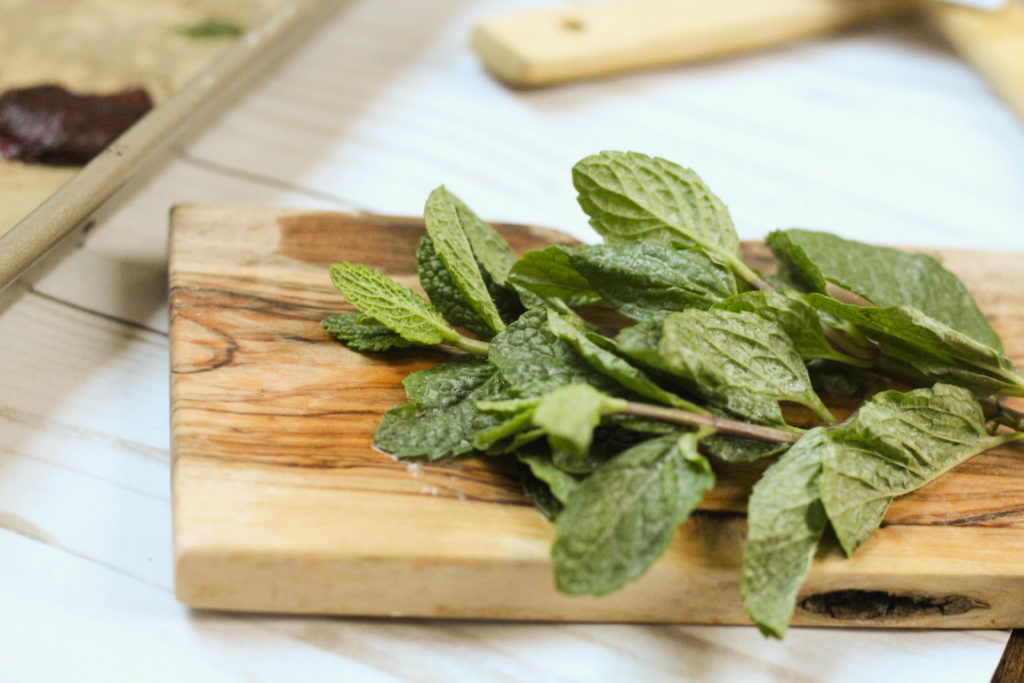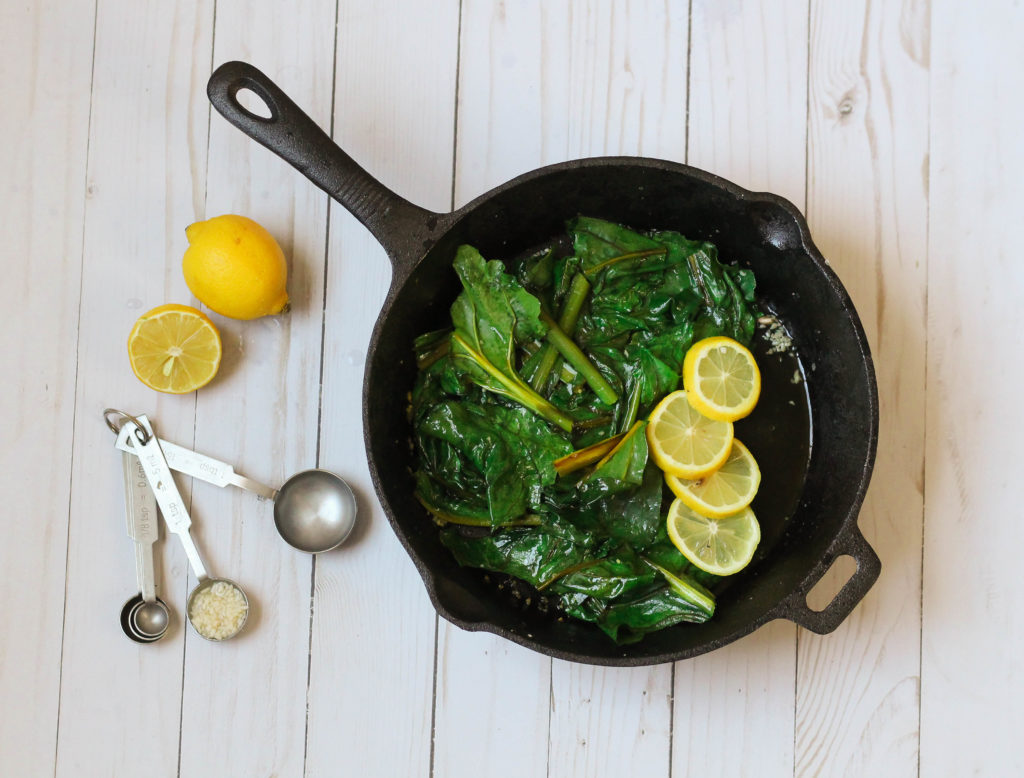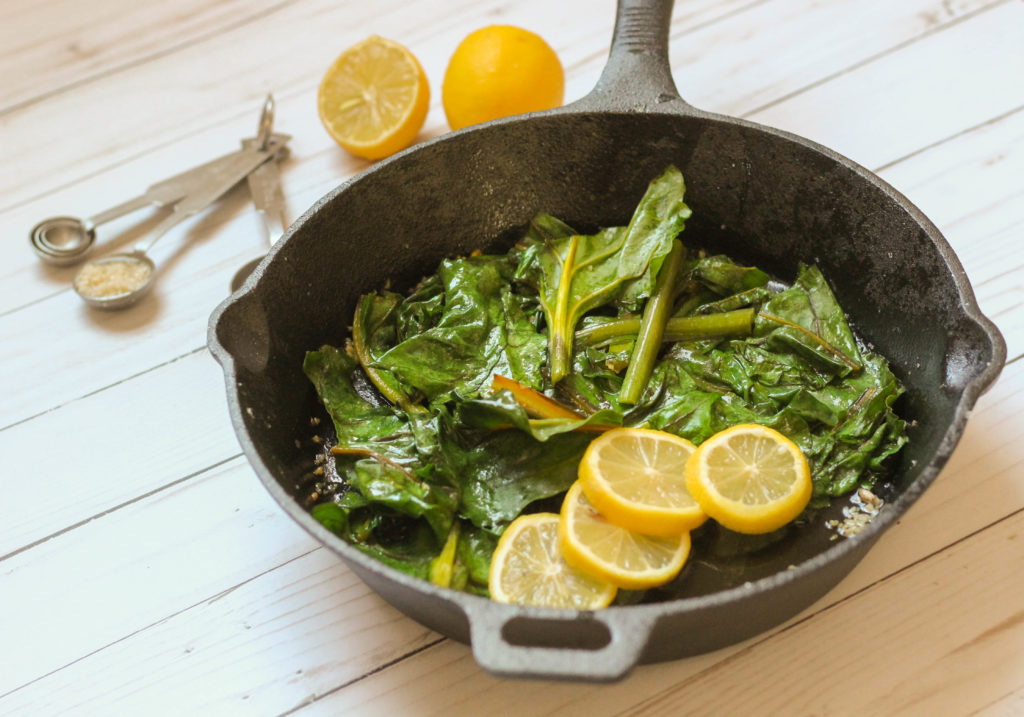 Beets (All The Good Parts)
2017-03-15 12:34:38
Serves 2
A delicious recipe to utilize all parts of the beet.
Ingredients
4 Red Beets
For the Bulbs
2 Tbsp. Coconut Oil
Salt to taste
1-2 Tbsp. Chopped Mint Leaves
For the Leaves
1 Tbsp. ghee
1 tsp. crushed garlic
1/2 tsp. salt
1/2 a lemon
Instructions
Pre-heat the oven to 350*
Line a baking sheet with parchment paper
Cut the greens off the beets; set aside
Rinse and peel the beet bulbs
Slice the beet bulbs; about 1/4 inch thick
Toss the sliced beet bulbs in the coconut oil and salt to taste
Lay the beet bulbs on the baking sheet; sprinkle with mint leaves
Bake for 35 minutes
Meanwhile...
Rinse the leaves
Cut the leaves into quarters; set aside
In a skillet, at medium heat, heat the ghee
Add the garlic, sautee for 1-2 minutes
Add the leaves and salt
Saute for 1-2 minutes; then add the juice of the lemon
Saute for 1-2 more minutes
Serve Immediately
Grace & Granola https://graceandgranola.com/