Excuse the cliché, but the holiday season is magical. Everything smells sweet and there are constant festivities. Special occasions become the norm for the season and slowly, overindulgence begins to creep in. All of a sudden, the parties and social gatherings are tainted by the symptoms of too much of a good thing. If this has happened to you in past holiday seasons; you're not alone!
One of the benefits of the internet is having access to community without ever leaving your house. You aren't the only one who will be trying to balance your health with holiday festivities; we are right there with you! Five lovely mamas have graciously agreed to share their favorite tips with you.
Tip 1: Have a Plan
"Plan the holiday foods you want to enjoy this season in advance, then find healthier replacement recipes to try! And if all else fails, keep things simple. Make sure to get some exercise in every week, drink plenty of water, focus on getting good sleep and don't deprive yourself! Instead practice a "one and done" rule – indulge in your favorite treats, but only allow yourself one serving. It's a win-win!" – Kelsey Van Kirk from The Home Loving Wife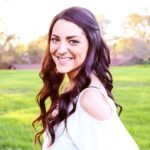 Kelsey Van Kirk is a wife, mama, writer, speaker and Founder of TheHomeLovingWife.com, where she helps women pursue peace, purpose and joy in their everyday lives. Married by 19, with four kids by 25, Kelsey is passionate about glorifying God through her life, marriage and motherhood, but understands the struggles and challenges we all face along the way. She and her husband Andrew live in Charlotte, NC with their four little girls, Julianna, Sophia, Chloe and Isabel. You can connect more with Kelsey on Facebook, Instagram, or by signing up for her new free challenge, the #10DayPeacePursuit!
Tip 2: Have a Routine
"Staying fit is hard enough with kids, but during the holidays it can seem impossible. There is so much delicious food and so little time with family and friends coming and going! I have found the best way to approach fitness is to build it into a routine and make it fun! I run or walk with my baby every afternoon, and sometimes in the morning too. This keeps me accountable because I know my baby expects it. The holiday season is also a perfect time to get outside to walk among the changing leaves with family — get out and enjoy the scenery!" – Melissa Castan from Baby Castan On Board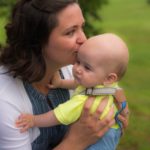 Melissa is a mama to a little baby boy (born November 2015), and a wife to police husband Dan. They live in Northern Virginia. She works full time as a meeting planner for two non-profits, one of which is international. She had a fairly uneventful pregnancy, and stayed active and worked out regularly with a trainer until the day she gave birth. When she went in to get checked for labor, she did squats in the triage room. It worked — she was admitted, and the next day had baby Aiden via C-section.When she brought Aiden home she was smacked with a huge dose of reality, but she wouldn't have it any other way. She now shares her experiences and adventures of being a first-time mama on her blog babycastanonboard.com to help other first time moms.
Tip 3: Have High Standards
"Eat only the very best! There is a hierarchy in holiday foods and you can tickle your taste buds and keep your diet in check by only eating the most
delicious treats. For example, indulge in a fine European truffle, but pass on a dish of holiday M&Ms. There is always less of the best to go around, so you have automatic portion control. You can celebrate and stay balanced simply by raising your standards." – Rebecca Cofiño from Mama Guru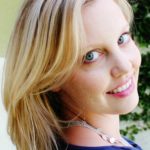 Rebecca Cofiño is a mindfulness expert who specializes in everyday spirituality and family life. She is the founder of mamaguru.com. She is both an author and public speaker. Her first book, "Stress Free Holidays," is a smart guide to recapture the joy and magic of the holidays, rather than succumbing to the de facto stress that permeates the season. She offers insights and practical tips to incorporate mindfulness into the holidays. Rebecca Cofiño grew up in the Pacific Northwest, but spent her twenties traveling the world, visiting four continents and living in three different countries. She studied yoga in India and has been a certified yoga instructor and meditation teacher for fifteen years. She currently lives in Miami with her husband and two sons.
Tip 4: Stay Active
"Take your exercise gear and workouts with you when traveling out-of-town to visit family and friends. Whether that's working out to your favorite workout video on Youtube or Popsugar at your in-laws, or getting day passes to the local gym. Staying active during the holidays, even while traveling, is key."
– Ayanna from 21 Flavors of Splendor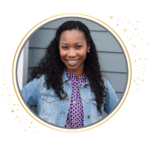 Ayanna is a stay at home wife and mom of 3 little divas-in-training, two of which are identical twins. She is saved by grace, and believes her faith and belief in Jesus keeps her grounded and gives her strength. She loves to use her life and lessons learned to inspire and encourage you to live fun, joyful and abundant lives that shine like Stars.
Tip 5: Prepare Your Own Food
"My tip for balancing health & the holidays is to be prepared! If you are asked to bring a dish to a party, plan a healthy one that you would want to eat! I like to bring a veggie platter, or a salad. Enjoy the party by filling your plate with greens and proteins but allow yourself the fun of tasting a treat or two. The holidays are much more enjoyable and manageable when you are prepared!" – Lyndsey from Momma Fit Lyndsey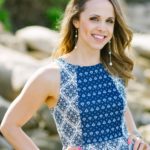 Lyndsey is a health & fitness coach and operates the fitness blog www.mommafitlyndsey.com. She has been on her personal health & wellness journey for the past 18 months and has coached countless people to lose weight and begin a health & wellness regimen.
Thanks to all the beautiful women who took the time to contribute to this post; I'm feeling motivated for the holiday season! Find us all on Instagram and we can all have a balanced holiday season together!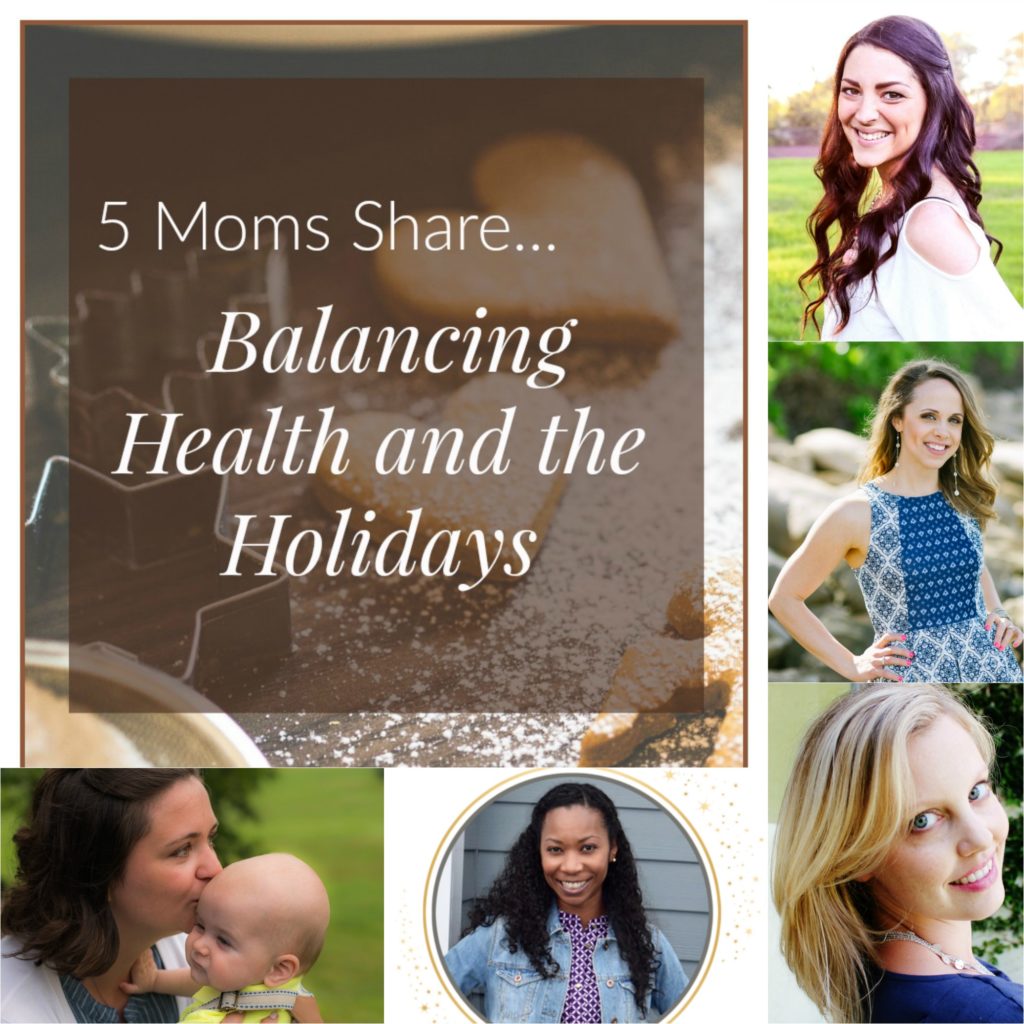 Looking for the perfect present for the clean eating cook? I've got you covered; find gift ideas HERE.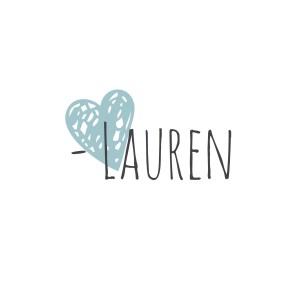 –