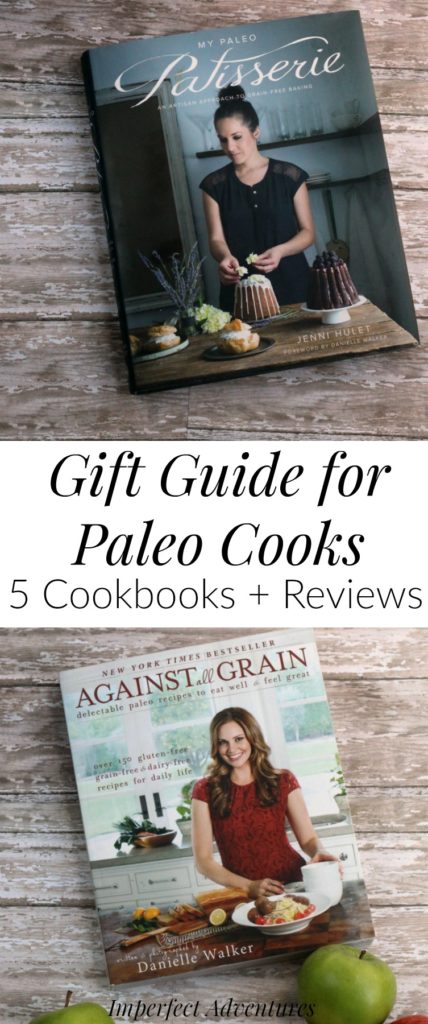 I love to cook. There are definitely the days where I don't want to, but the majority of the time, cooking is like a creative outlet. It's nice to put forth that effort and end up with something with which you can be proud. However, cooking on a daily basis can be a different story. I've struggled with cooking clean and affordable meals that aren't completely exhausting to create; especially while trying to keep a paleo diet. I'll be honest with you, I haven't been 100% paleo in a while and I don't know if I ever will be. My personal goal is to be about 95% paleo (making allowances for going to other people's homes and special occasion meals). Our whole family feels better when we eat this way, but we have definitely gone through boring and monotonous periods of eating the same plain meal over and over. If you or someone in your life is in that cooking rut, I have the perfect gift ideas for you! Allow me to introduce my favorite, boredom busting, paleo friendly cookbooks.
This post may contain affiliate links. All opinions are my own.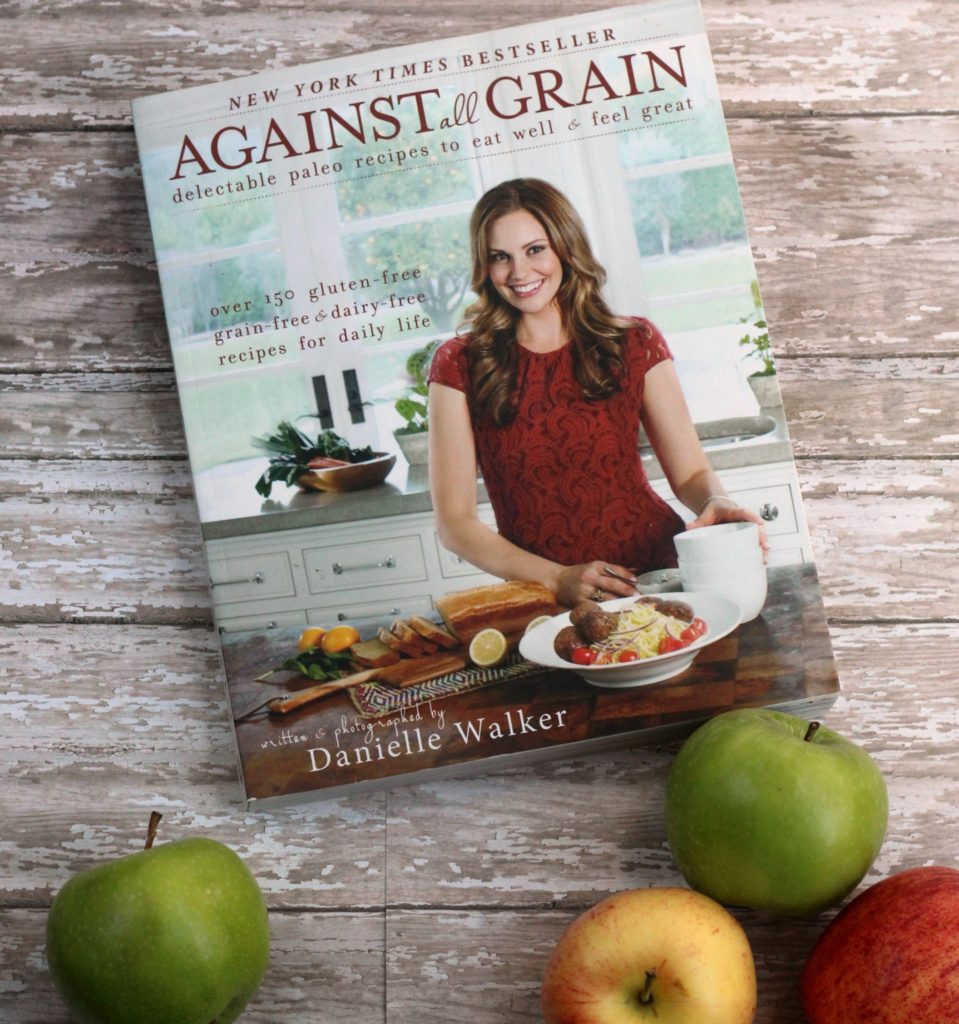 Danielle Walker's "Against All Grain"
I FINALLY got Danielle Walker's "Against All Grain: Delectable Paleo Recipes to Eat Well & Feel Great" about 6 weeks ago; I can't believe it took me so long! I have come into contact with the book in the last few years because my Aunt cooks from it. She is one of my "clean eating support buddies," and she thoughtfully makes clean meals when we go over to visit. It turns out that most of my favorite recipes from my Aunt have been from this book; especially the soups. She had also told me about how she loves the crepes with almond butter and bananas. You heard me right, paleo crepes! Once I got the book, I tried out the recipe. It was awesome! I thought I would freeze some, but I didn't even get the chance. My toddler ate two of them!
Below is a picture of some cookies we made from the book
. I love to sit with Little and make these together. We have made this cookie recipe about 4 times since we got the book and they never last in our house for long. I wish I could blame my husband, but I don't think I even give him the chance, given how quickly I can eat these. Can I blame it on pregnancy?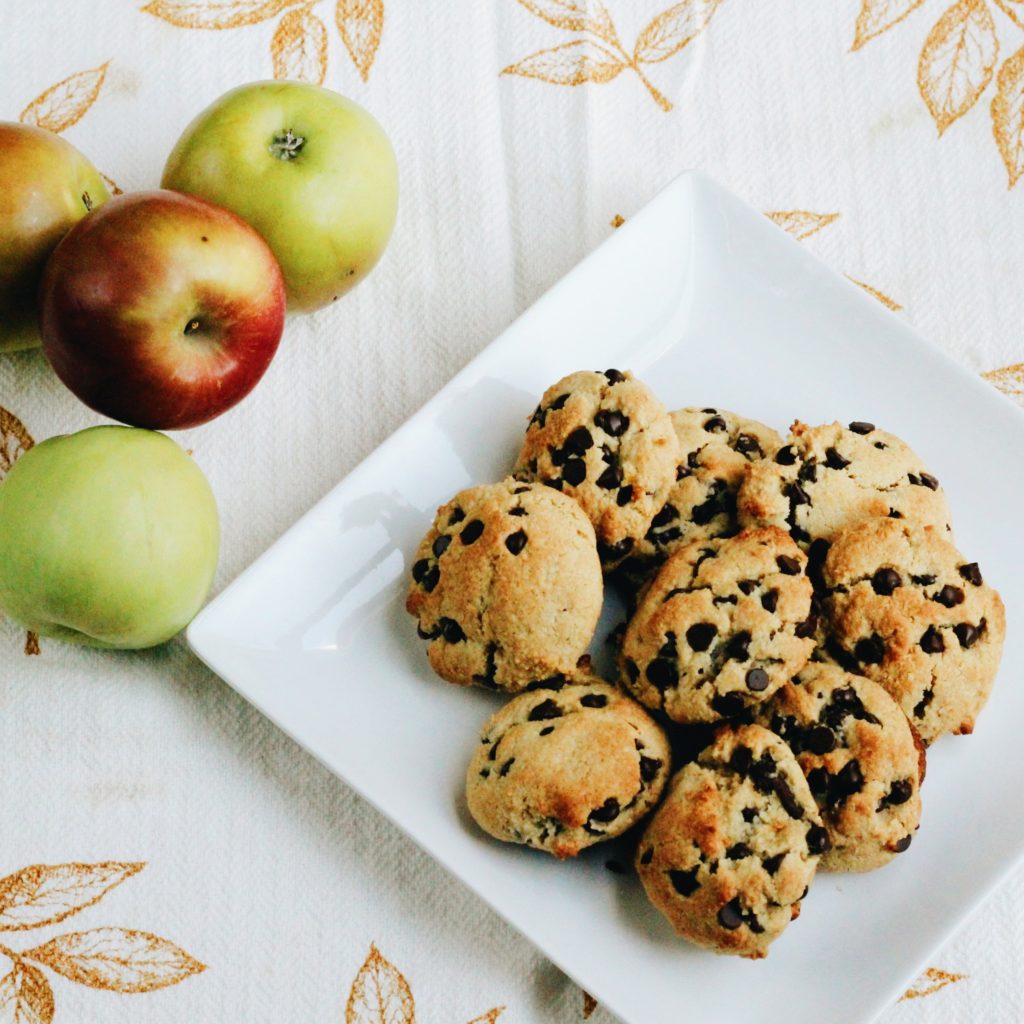 Danielle Walker's "Against All Grain: Meals Made Simple"
I also purchased "Danielle Walker's Against All Grain: Meals Made Simple: Gluten-Free, Dairy-Free, and Paleo Recipes to Make Anytime
." I'm SO glad I did! Usually when you think of cooking a clean and/or paleo meal, it's an intimidating process. I imagine pots and pans everywhere, a huge mess and a lot of time spent. This is not the case with this book! They truly are quick and delicious meals that you can throw together; thankfully she has a good amount of crock pot recipes in this book too. She also has created 8 weeks worth of dinner meal plans + shopping lists! We have definitely taken advantage of that.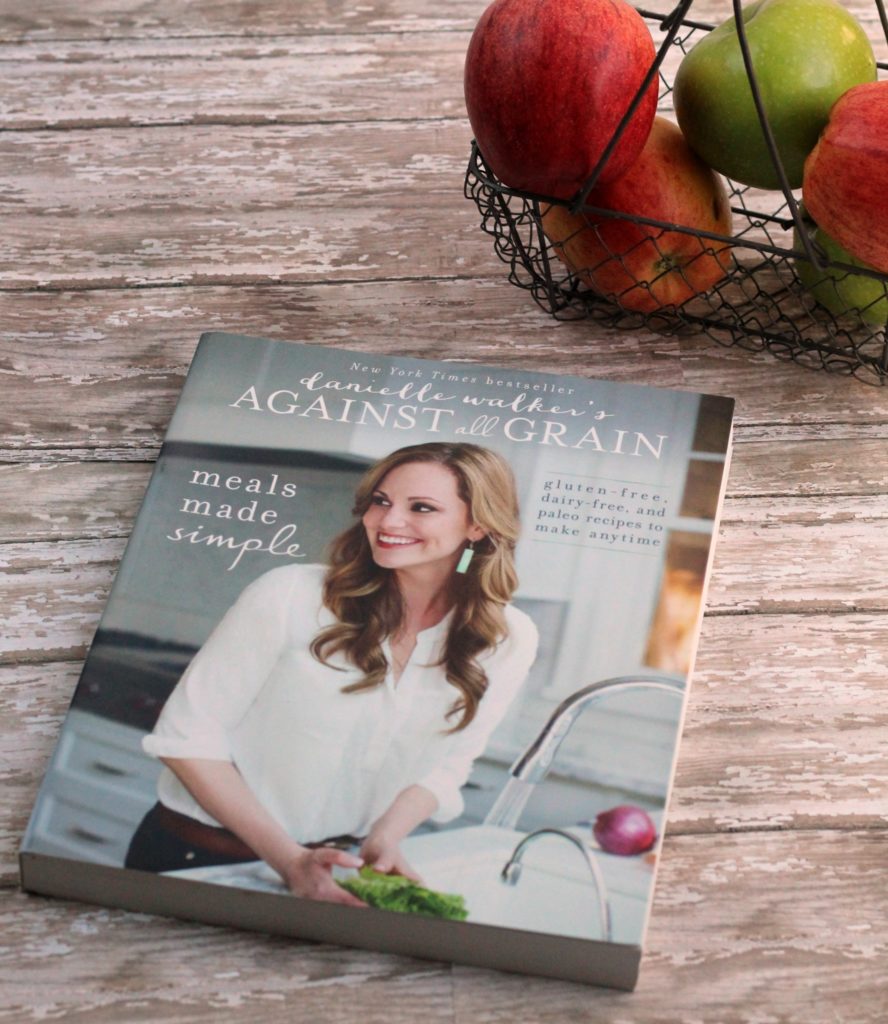 Jenni Hulet's "My Paleo Patisserie"
I bought Jenni's aka The Urban Poser's, "My Paleo Patisserie: An Artisan Approach to Grain Free Baking" early into my paleo journey. I found Jenni on social media, immediately fell in love with her photography and her story and have been a fan girl ever since. She is truly authentic and passionate about her art; trust me, when she bakes, it's an art. It's not an ordinary paleo cookbook. She creates beautiful, patisserie style sweets and savory that allow paleo / clean eaters to indulge in a beautiful treat without sacrificing their dietary needs / preferences. She has a recipe in the book
for a paleo sacher torte and I have made it on several special occasions. Both my Dad and my father-in-law, for health and personal reasons, prefer to eat a paleo kind of diet. It was wonderful to be able to bring them a special and delicious cake without compromising their health.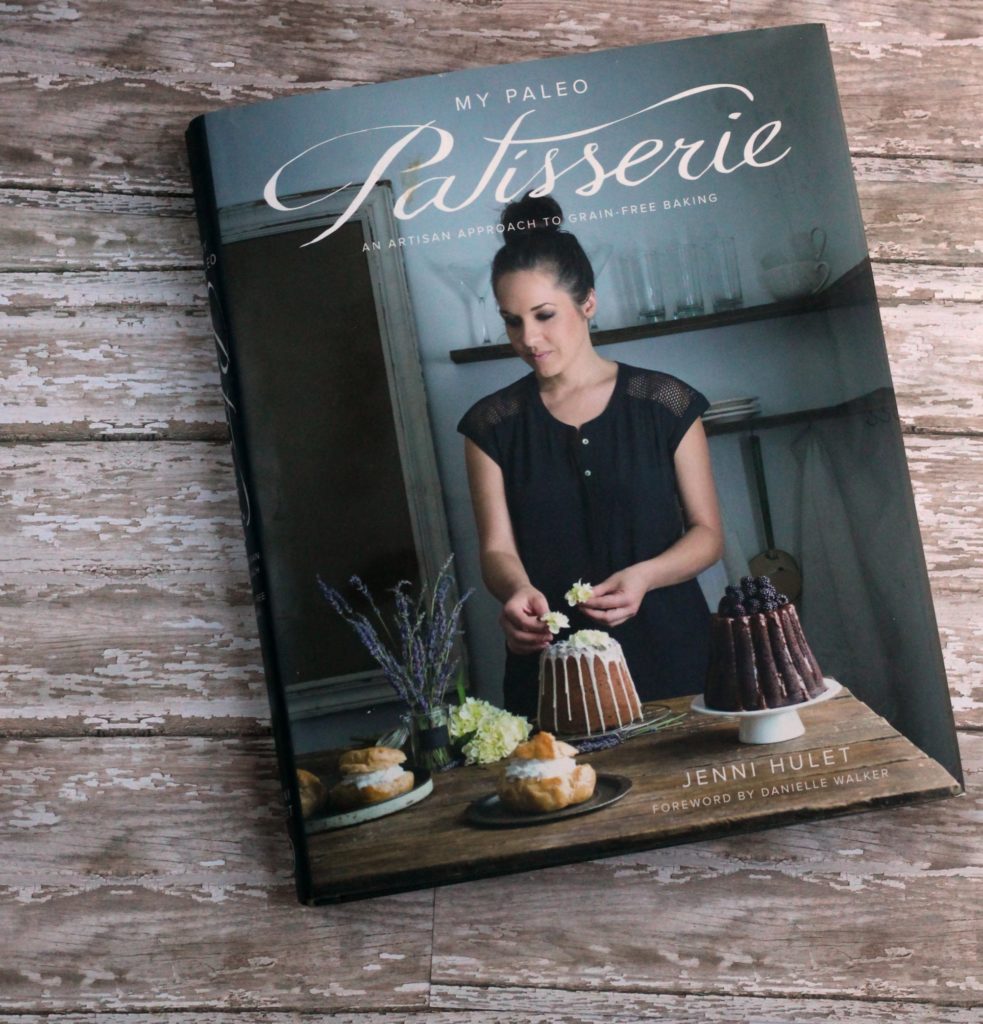 On weekday afternoons, Little and I enjoy making her cinnamon cookies. As you can see in the photo below, by the time I thought of taking a picture of our creations, I had to use a small plate, because we had already eaten most of the cookies.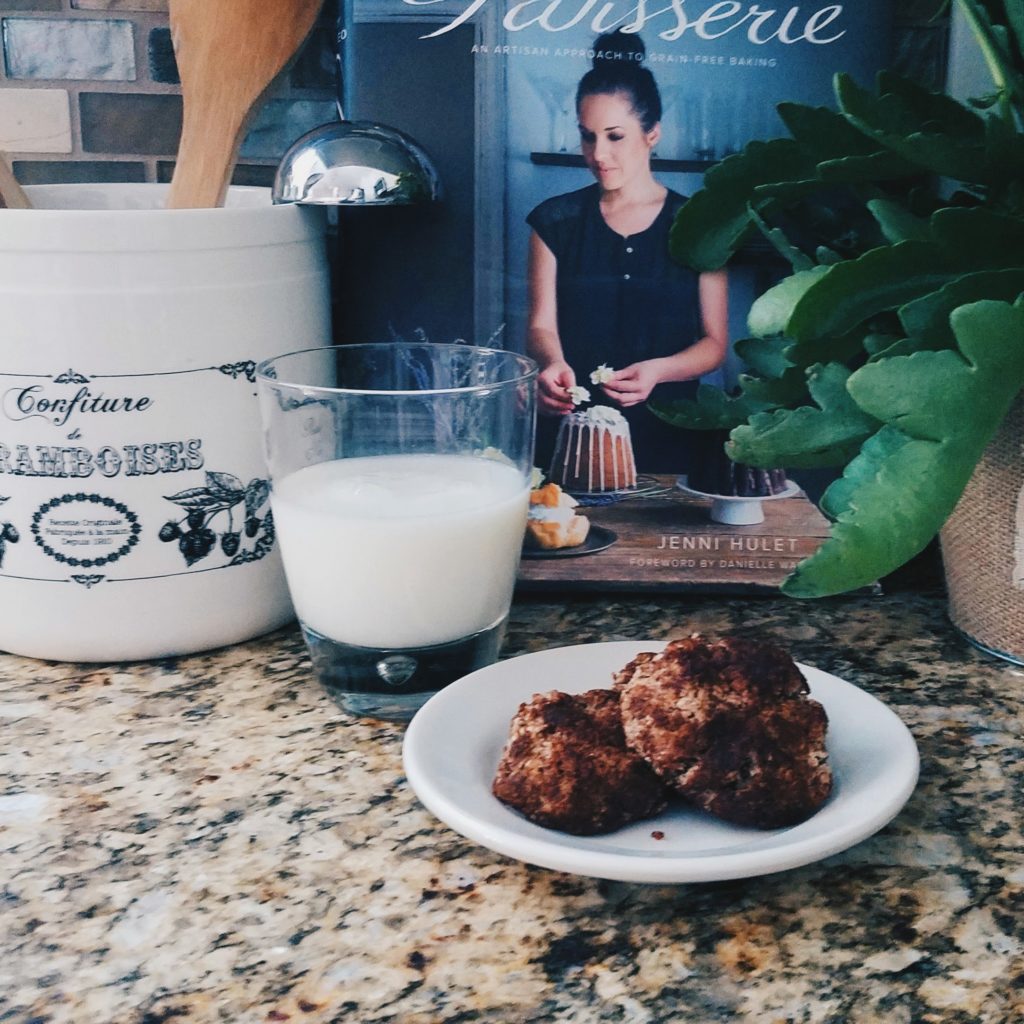 Danielle Walker's "Against All Grain Celebrations"
The next two books are on my wish list for Christmas. Danielle Walker's new book, "Danielle Walker's Against All Grain Celebrations: A Year of Gluten-Free, Dairy-Free, and Paleo Recipes for Every Occasion
" looks truly inspired. It focuses on creating those special occasion meals, while maintaining a paleo lifestyle. We have truly enjoyed her last two books so much; I can't wait to add this book to my collection.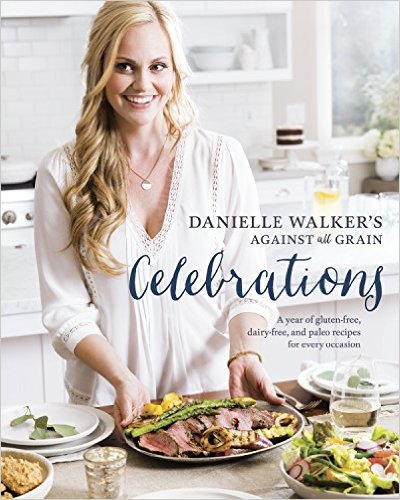 Alexis Davidson's "Lexi's Clean Kitchen"
I have to tell you why I absolutely want to add "Lexi's Clean Kitchen: 150 Delicious Paleo-Friendly Recipes to Nourish Your Life
" to my Christmas wish list. Lexi's blog was one of the very first blogs I ever followed. Several of her recipes are an absolute staple in our house, I actually made her chocolate donuts just this morning. Bear with me, I have a short story here. I was put on bed rest with my first daughter at about 30 weeks. Part of bed rest is not being able to cook anymore. We had wonderful friends and family who brought us meals, but 10 weeks is a long time and we ended up with a lot of take out, which just made me feel worse. My husband is a very talented man, but doesn't usually do the cooking in our house. A few weeks into bed rest he surprised me by making Lexi's zesty chicken (he knew it was one of my favorites). It's been exactly two years since I was on bed rest and he still makes me that dish when he wants to do something special for me. We love her recipes and can't wait to learn more of them in her new book
.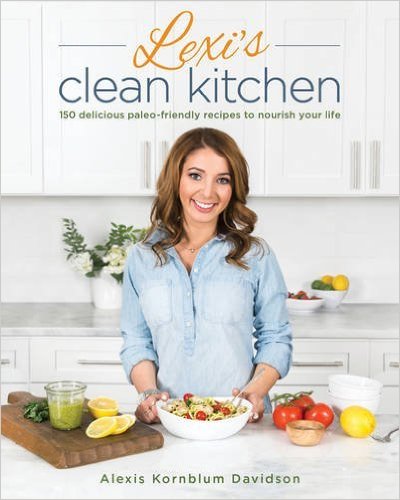 I hope these suggestions are helpful if you're doing Christmas shopping, or just need a special gift.