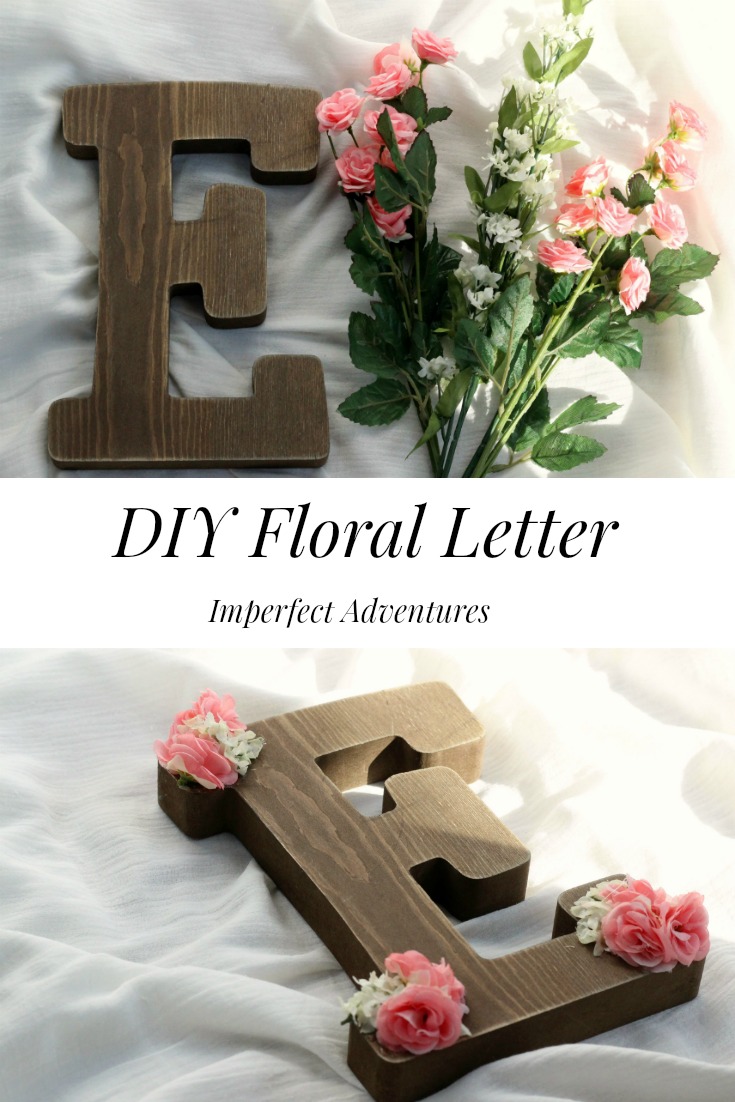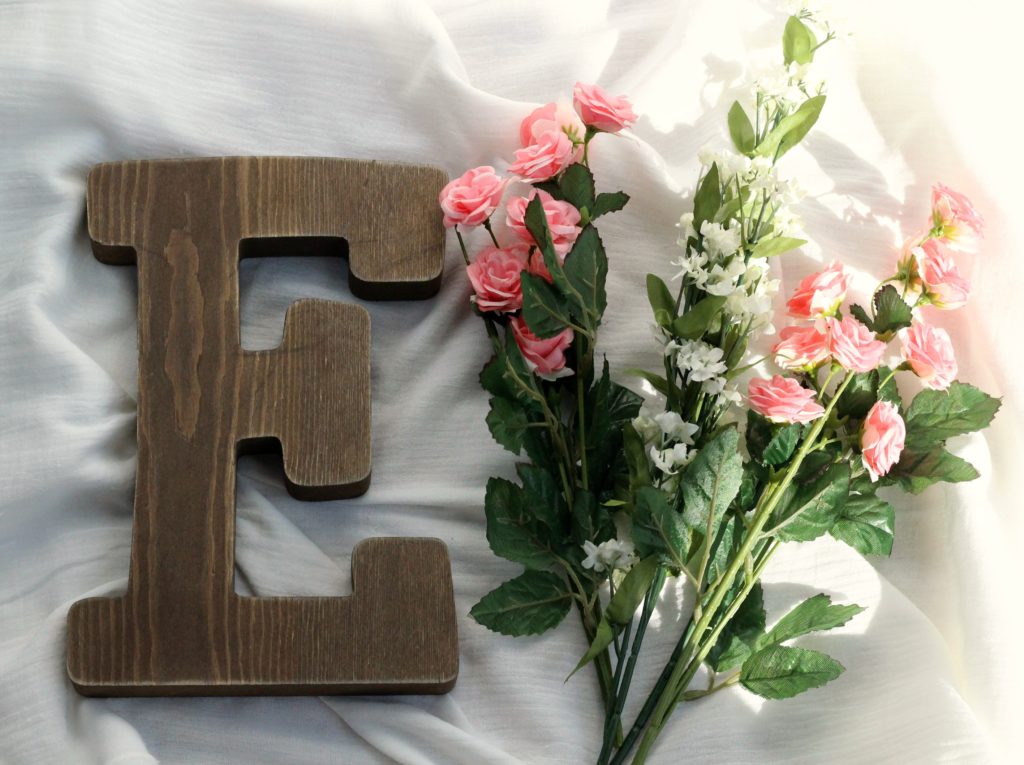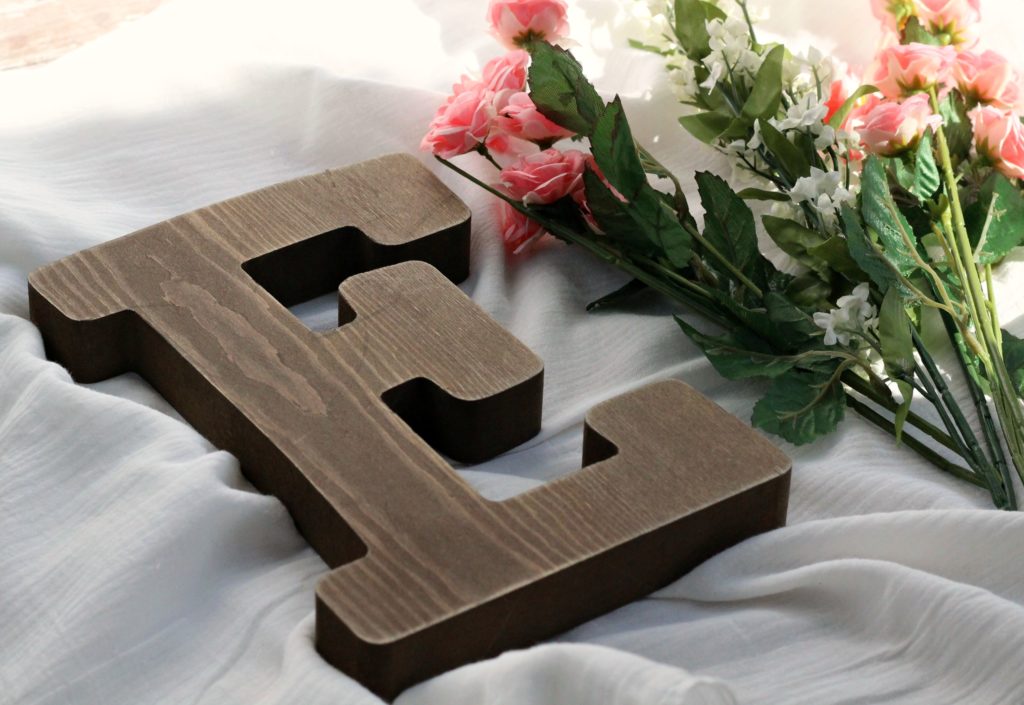 Confession: I am not naturally a crafty person. I lack the patience required by most craft endeavors. I greatly admire and appreciate those with the patience, focus and abilities to make beautiful crafts from scratch. Whether you are like me, or you are a DIY novelty, this is a fun and painless project.
I got most of my supplies at Hobby Lobby when they were 50% off! I'm not an affiliate for Hobby Lobby, I just really enjoy (and benefit from) their sales.
Supplies:
Wooden Letter
Flower Bunches
Glue Gun
Ribbon or String of Your Choice
Scissors
Command Utility Hook
I didn't plan this out very well, I just decided to do it while Little was content with her books. I snipped the buds off of the fake flowers and played with different arrangements on the letter. I had originally intended to cover the entire thing in flowers, but ended up liking this more minimalist look. Once I found an arrangement I liked, I hot glued the flowers in place. Don't you love how quickly hot glue dries?!
After that, I cut a piece of ribbon and tied it so it formed a circle. I hot glued half of the circle onto the back of the letter.
Then, I followed the instructions for the Command Utility Hook
and installed it on the door I was putting it on. Then I just hung up the letter and took a little too much pride in my work. I'm a crafter now, I could get a crafty t-shirt and everything! Just kidding. 😉
The great thing about this project is how versatile it is. You can use different flowers (or not even flowers, use stars or something) and arrange it however you want! It makes a good DIY gift for showers, birthdays and Christmas.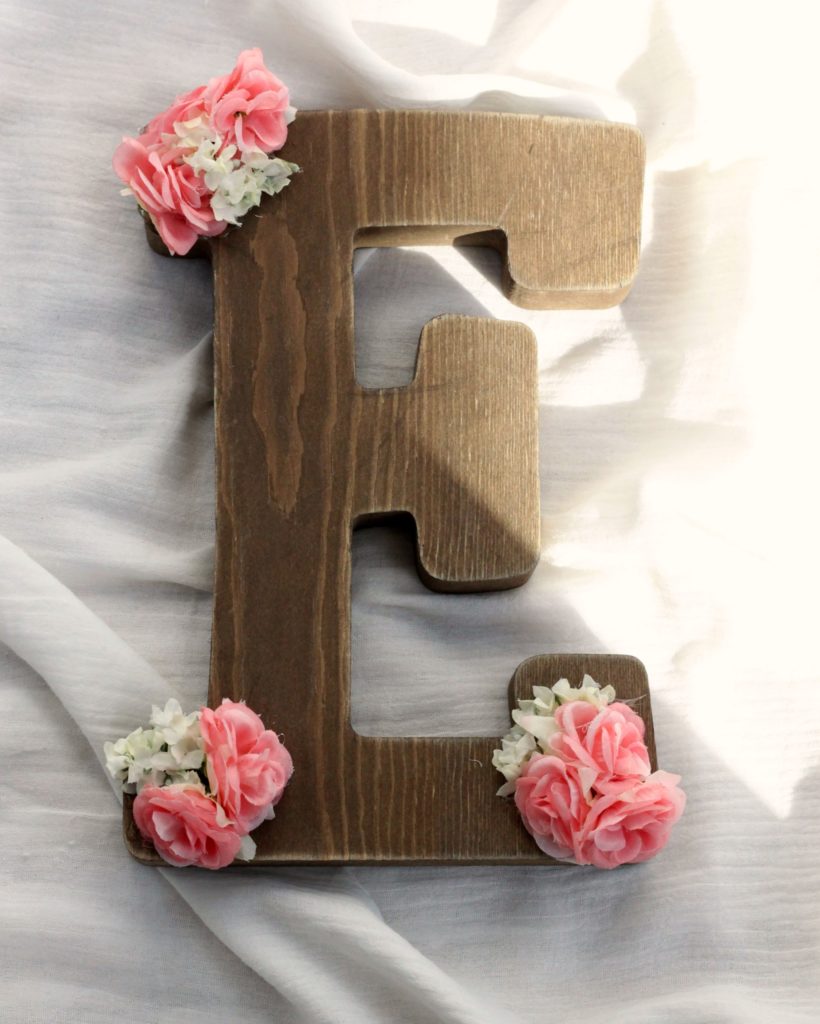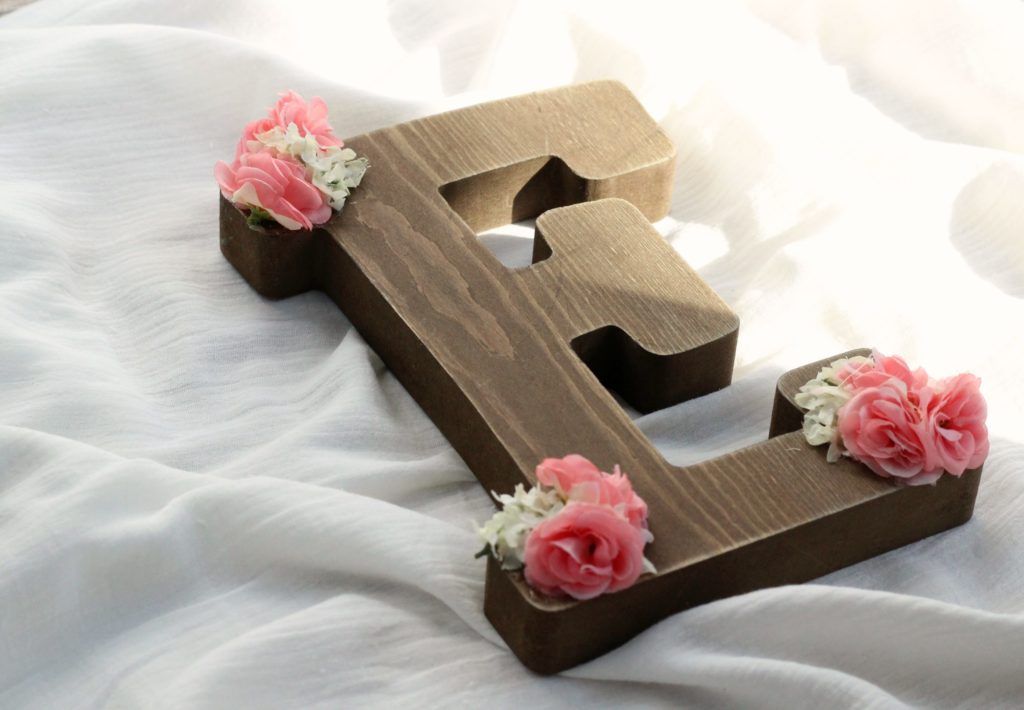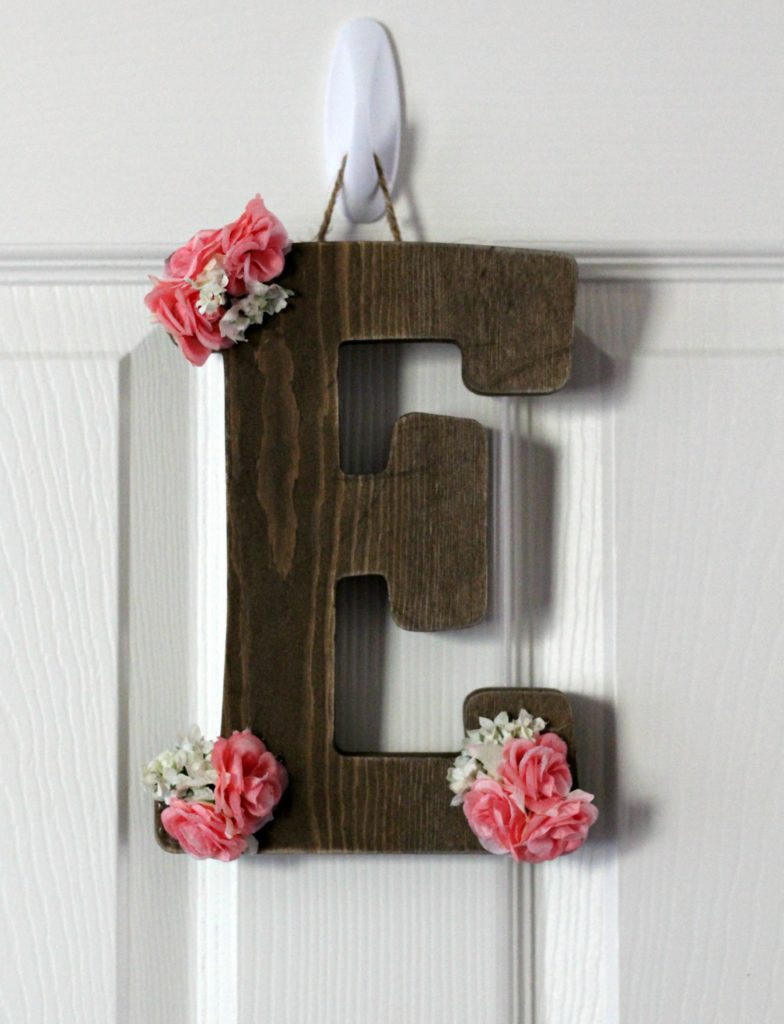 This post contains affiliate links. As always, all opinions are my own.