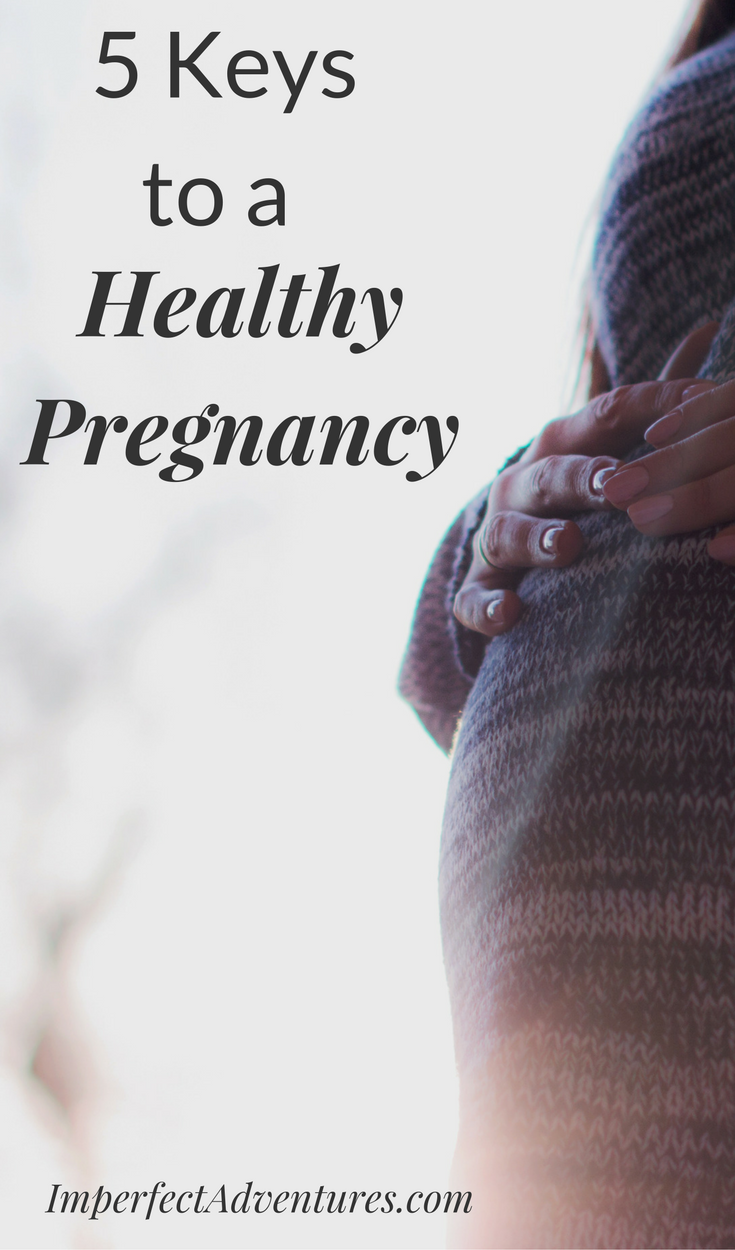 Something the majority of people can agree upon is that Mom's health is SO important during pregnancy. However, it becomes an almost tense discussion when breaking down what that means. Some people will promise that you have to eat lots of fish; while others will avoid fish entirely! The details have to be researched and sit well with each individual Mom. However, there are some broader suggestions that can apply to everyone and lived out as each family sees fit.
This post may contain affiliate links. This means that I may receive a small commission (at no cost to you) if you purchase something through one of my links. I will never link to something I haven't used myself and loved; all opinions are my own.
Don't Compare
I'll be honest with you, I've definitely struggled with comparison during my pregnancies. I've thought, "Well, Susie looks amazing, is having a really healthy pregnancy and I just saw her eat cake. If Susie can be amazing without trying, then I can too." It's embarrassing to admit that I've had this sentiment many times before. There are two flaws in my thinking. The most obvious being, Susie and I are NOT the same person. Susie has a completely different genetic make-up and is carrying a different baby then I am. The other flaw is assuming that seeing her eat one piece of cake is a good sample to draw a conclusion from. I have no idea what Susie's diet and health habits really are based on that one interaction we had. The saddest part of all of it is that when I'm thinking this way, I'm unable to be truly happy for my friend Susie. Our pregnancies are not defined by measuring them to each other's. There will always be women who appear to breeze through pregnancy, but it most likely just appears that way. If they really are breezing through pregnancy, I'd hope my heart was in a place where I could be truly happy for them.
Be Intentional
Once you're in a mindset free from comparisons (although that alone is a constant battle), you are free to put your mental time and energy into being intentional with your own pregnancy. It's been really hard to be intentional about this pregnancy when I have a 20-month old at home as well, but I can always tell the difference when I'm intentional. Practically, this looks different for everyone. It helps me to write things down, make lists, and talk with my husband about what I want to do. These simple acts just take a few minutes, but they make my intentions much more real and do-able.
Take Inventory
This one was HARD. It's looking in the mirror, facing the music, all of those dramatic scenarios. In reality it's looking at a piece of notebook paper, but it feels just as dramatic. I'm going to get a little personal here. I thought that I was pretty healthy this pregnancy. I've exercised a couple of times a week and eaten fairly well. Until I went to my doctor's appointment a few weeks ago. Bottom line: I'm not nearly as healthy as I thought and I needed to make some changes.
The first thing to do was to actually keep track of what my physical health looked like; it did NOT match up with what was in my head. My meals may have been fairly healthy, but my snacking was not. I wasn't sleeping as much I thought I was or drinking enough water. Wherever you're at, taking an honest account of what you're putting into your physical health is an amazing place to start making changes.
Hydrate
Alright, this one is pretty specific, but I stand by it! Stay as hydrated as you can. Find out what works for you; if it's carrying a water bottle
or adding fruit to your water. The majority of people aren't drinking enough water, and you need even more when you're pregnant! Find ways to create diversity in your water. We love doing fruit infused water at home and keeping a pitcher in the office while we are working (we use one like this
).
Rest
There is and will always be an endlessly regenerating to-do list. Put "Rest" on that list and prioritize it. Your body needs it. This is another are to take honest inventory and see how much rest you are actually getting. Take time to nap, have a good bedtime routine, read and do some yoga. Your baby and your body will thank you.
At the end of the day, this is your pregnancy. Each one is unique and different. Give yourself the grace to be unique and value yourself enough to take care of yourself.
If you or a loved one are expecting, take a minute to read 4 Things Every New Mom Needs to Know,