I love spring and all the fresh produce that comes with it. I think that strawberries technically are a summer season fruit, but I've been seeing them at the grocery store, so I will take it! This salad has been my "go-to" on my SAHM days. It's SO fast and easy to throw together; without sacrificing being refreshing and good for you.
I don't always have as much energy as I want and I don't know if I've ever needed so much energy as when I'm doing the SAHM thing. It's common knowledge that your energy levels are directly correlated to your diet. This tid-bit of knowledge provides a game changing mom-hack. When I switched my diet out to clean eating, the biggest improvement was my energy levels! I can run around and play with my daughter like I couldn't before! I'm not insisting that everyone eat clean, but I want to share the benefits I saw, because they made a positive difference in my family! When I changed my diet, what was more exciting then any weight loss, was the energy and how it balanced my moods. I'm not perfect at clean eating (balance in everything), but I notice the benefits when I'm more consistent with it. Plus, my daughter usually likes having some strawberries, goat cheese and almond slivers when I make this, so it works for both of us! Happy Spring!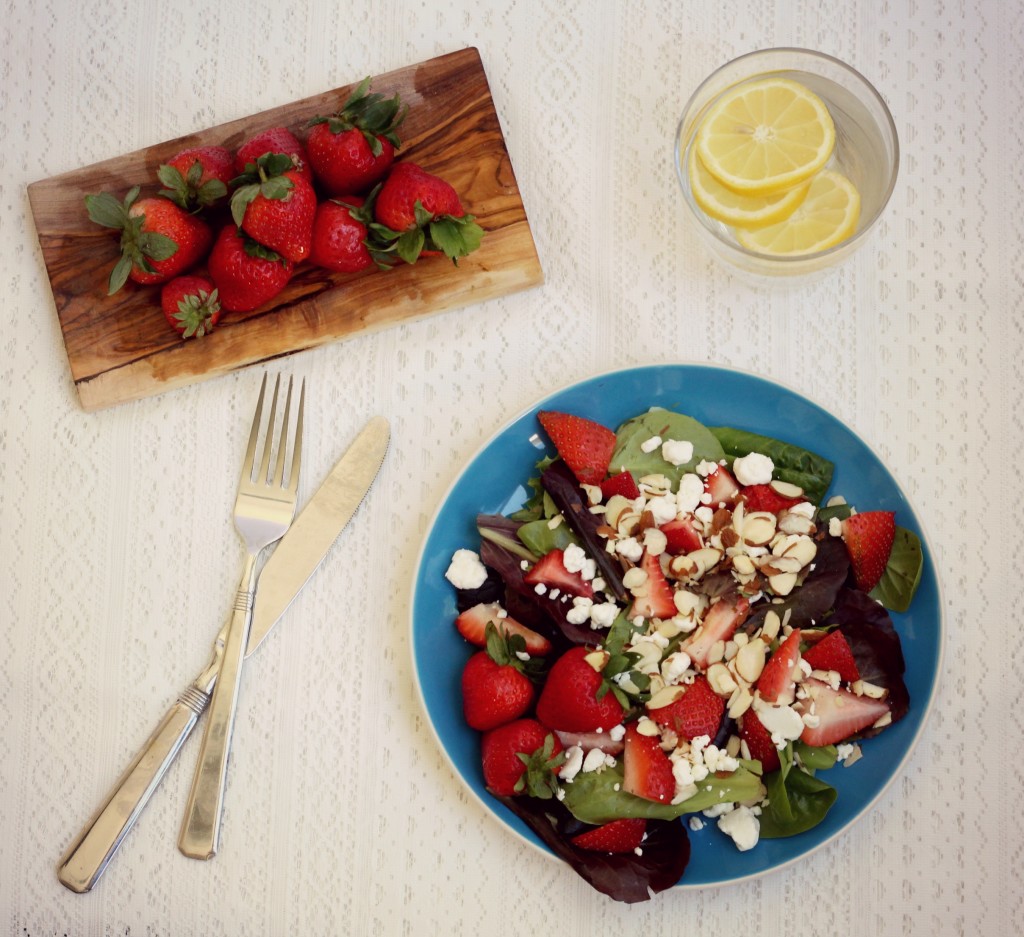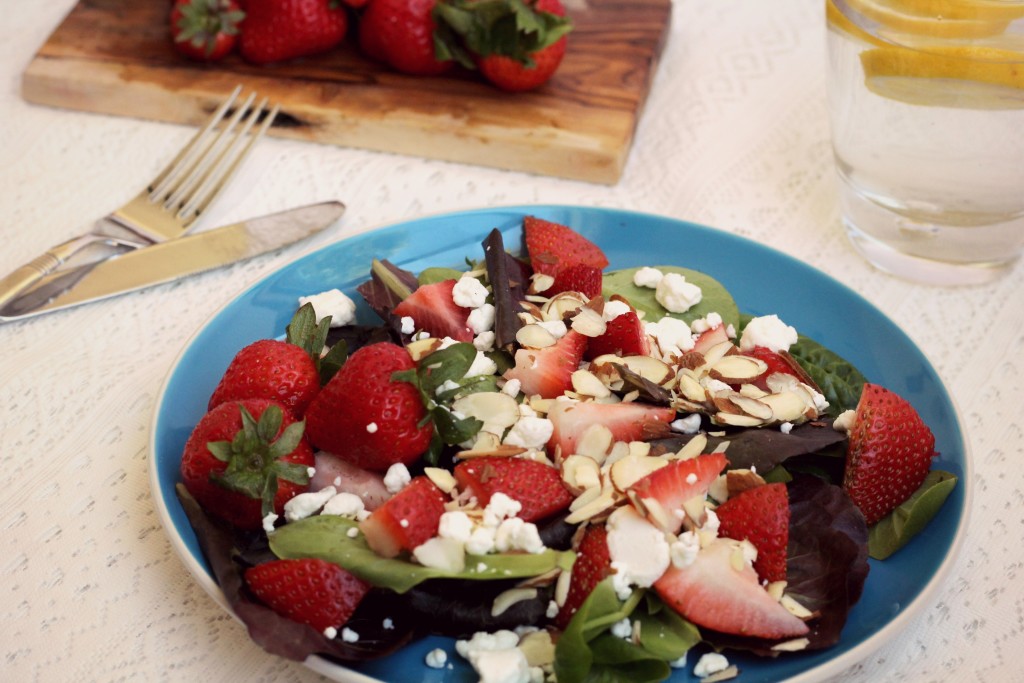 Strawberry Salad for Spring
2016-03-29 01:43:01
Serves 1
A fresh and easy salad.
Ingredients
2 cups of greens
4-6 strawberries
1 tbsp. goat cheese
1 tbsp. sliced almonds
olive oil
balsamic vinegar
cracked pepper
Instructions
Slice the strawberries and set aside
Toss greens with olive oil, balsamic vinegar and pepper to taste
Top with goat cheese, sliced strawberries and sliced almonds
Bon Apetite!
Notes
Also delicious when topped with grilled chicken.
Grace & Granola https://graceandgranola.com/