I often have those days where I had everything planned, it was going to be perfect, but then I got out of bed, lol. Life happens and sometimes you just have to go with the flow. When it's "that" day, the day when my lack of control is especially apparent, this is my go to dinner! We often have salmon fillets in the freezer (because it's more affordable to buy in bulk). As the day goes on and I see that it's mid-afternoon and I still haven't done anything on my to-do list, I know that I need to take the salmon out of the freezer and pick some rosemary from the garden.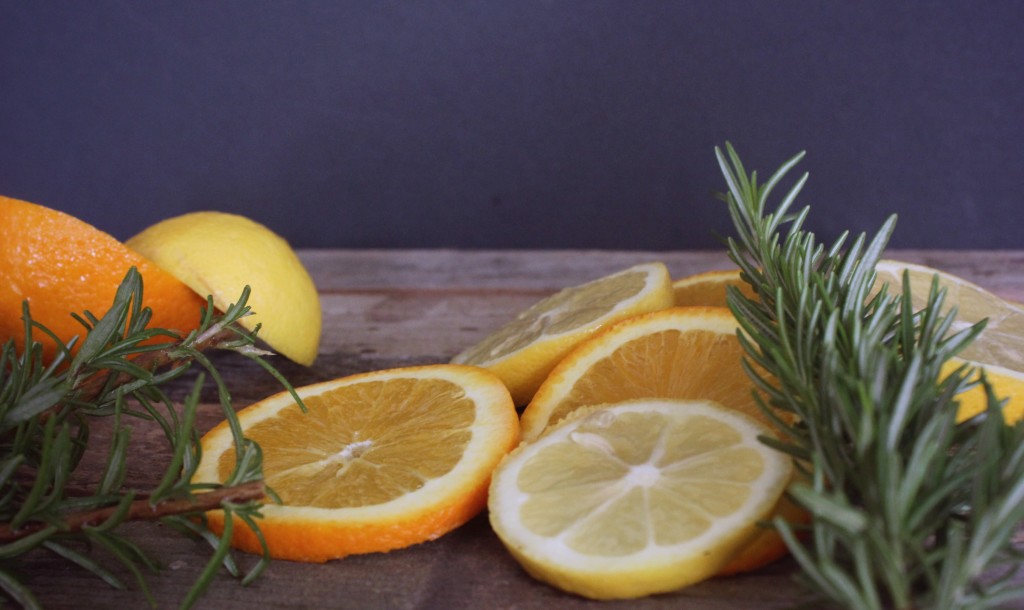 This is the salmon that allows me to savor the simple things in life. As I quickly prepare this dinner (usually with a toddler competing for my attention), I have an opportunity to appreciate the simple ingredients. Each part of this dish is a simple and beautiful ingredient, but together they are refreshing and tantalizing! No one ingredient overpowers the other, but rather they complement one another. I think it paints a beautiful picture and it gives me a sense of calm.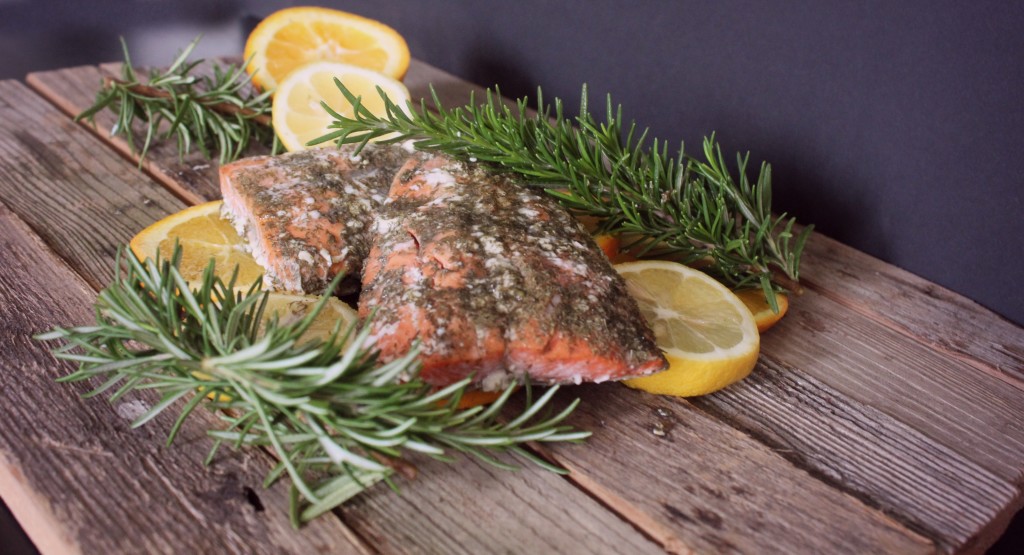 Citrus Herb Salmon
2016-03-16 06:05:11
Serves 2
Ingredients
2 salmon fillets
2 Tbsp. olive oil
1 tsp. dill
1/2 tsp. thyme
1/4-1/2 tsp. rosemary
1 lemon
1 orange
Instructions
Preheat the oven to 350*
Lay the salmon fillets in a glass baking dish
Pour 1 tbsp of olive oil on each fillet
Sprinkle the dill, rosemary and thyme on each fillet to taste
Grate the lemon and orange zest on each fillet to taste
Cut each citrus in half and squeeze the juice on each fillet to taste
Lay the used citrus in the glass baking dish
Bake for 30 minutes
Bon Apetite!
Grace & Granola https://graceandgranola.com/