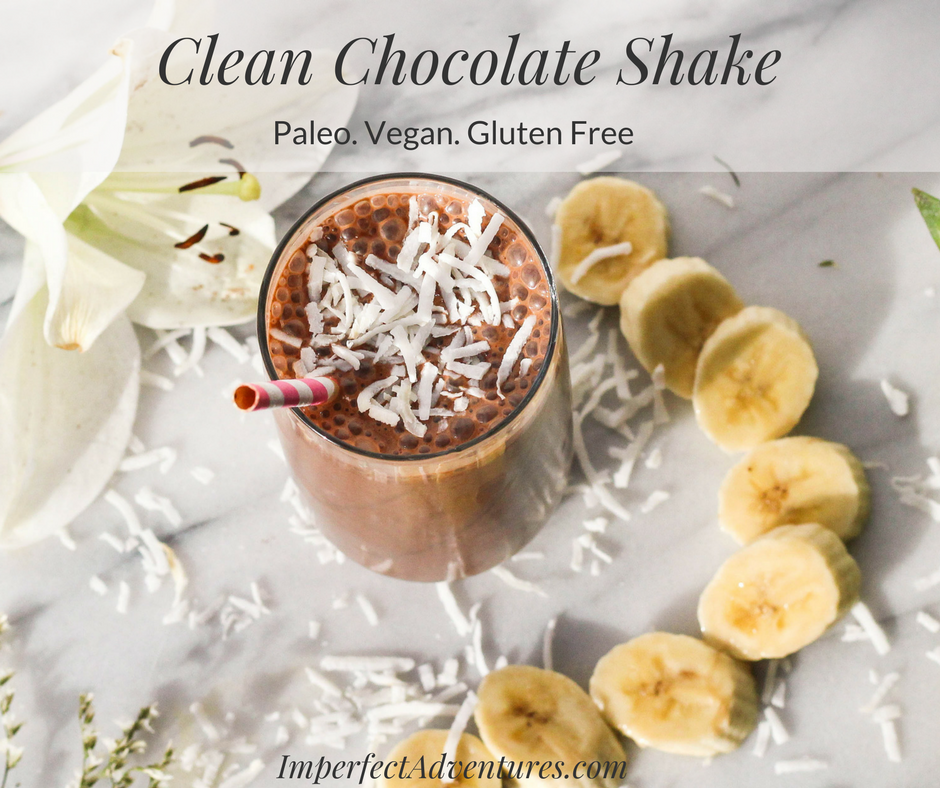 This past weekend, we got the kids into the car, and we drove to a chocolate shop. Weeks before, we had decided to take our 2-year-old to the chocolate shop for her birthday, because her current favorite reading material was "Curious George and the Chocolate Factory." We were taking the trip several weeks later than we planned, but it was still exciting.
We had a lovely time, pointing at all the difference chocolates and describing them to her. At the end of our trip, we each picked one chocolate to savor and call our own. Little was so proud of hers and held onto it like a prize; she barely ate any. I, however, did eat mine. It was a Hawaiian caramel chocolate. I have no idea what made it Hawaiian, but it was delicious.
This trip reaffirmed an important value I had begun to take for granted; chocolate is delicious and belongs in my regular day-to-day life. Now, for obvious reasons, I can't go picking out nice chocolates on a regular basis, but I have had this shake 3 times since then, and my chocolate requirements have been fully satisfied.
My husband prefers this shake without the honey; when it's thick and has a potent cocoa flavor. I prefer 1/2 – 1 Tbsp of raw honey, but you can find your own perfect level of sweetness.
I think the secret is the frozen banana, it makes the shake creamy, without watering it down. I got a second bunch of bananas just to keep in the freezer, so I can make this shake whenever I get the chocolate urge. No need to ignore chocolate cravings; indulge away!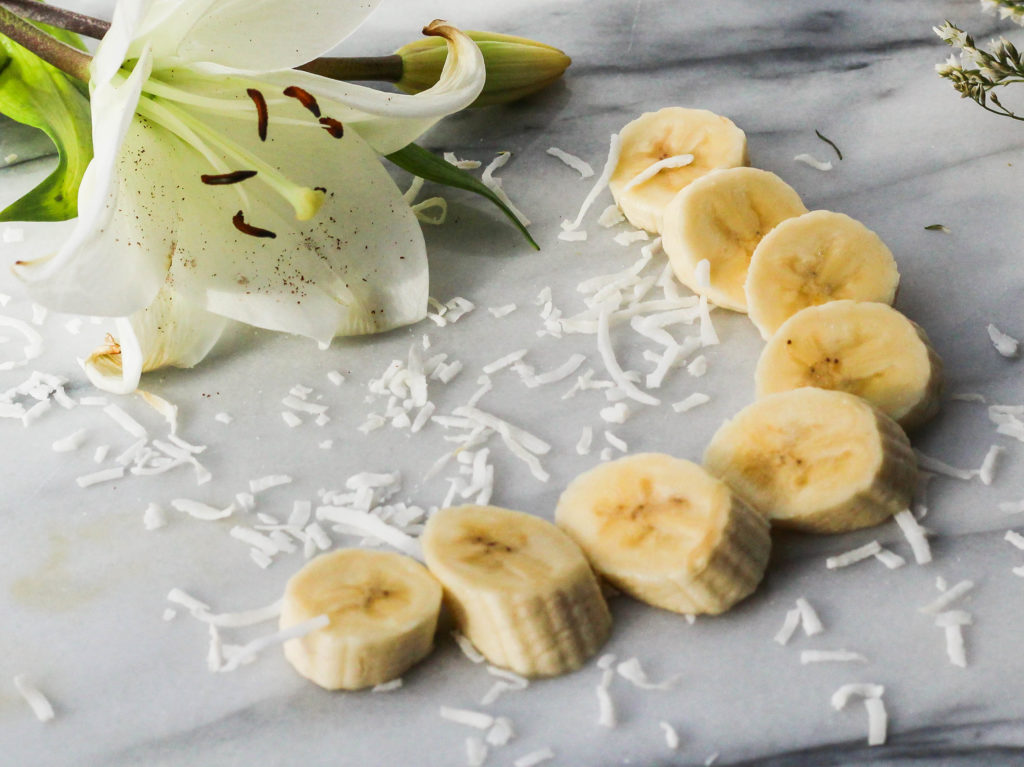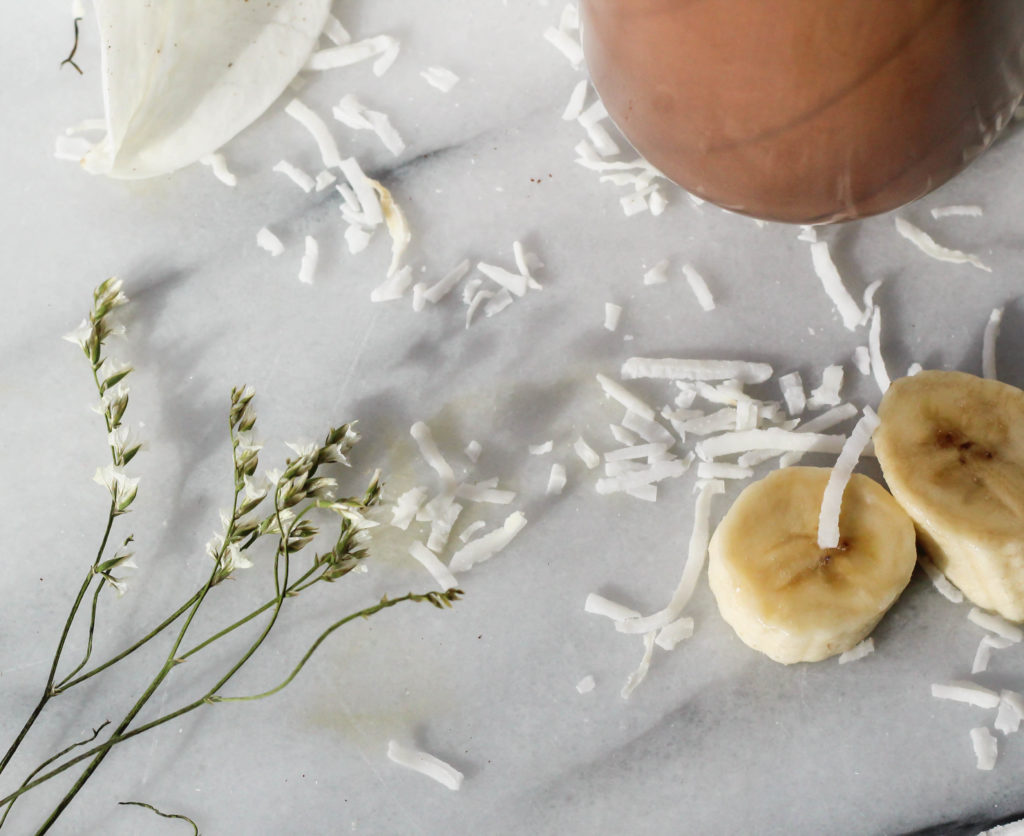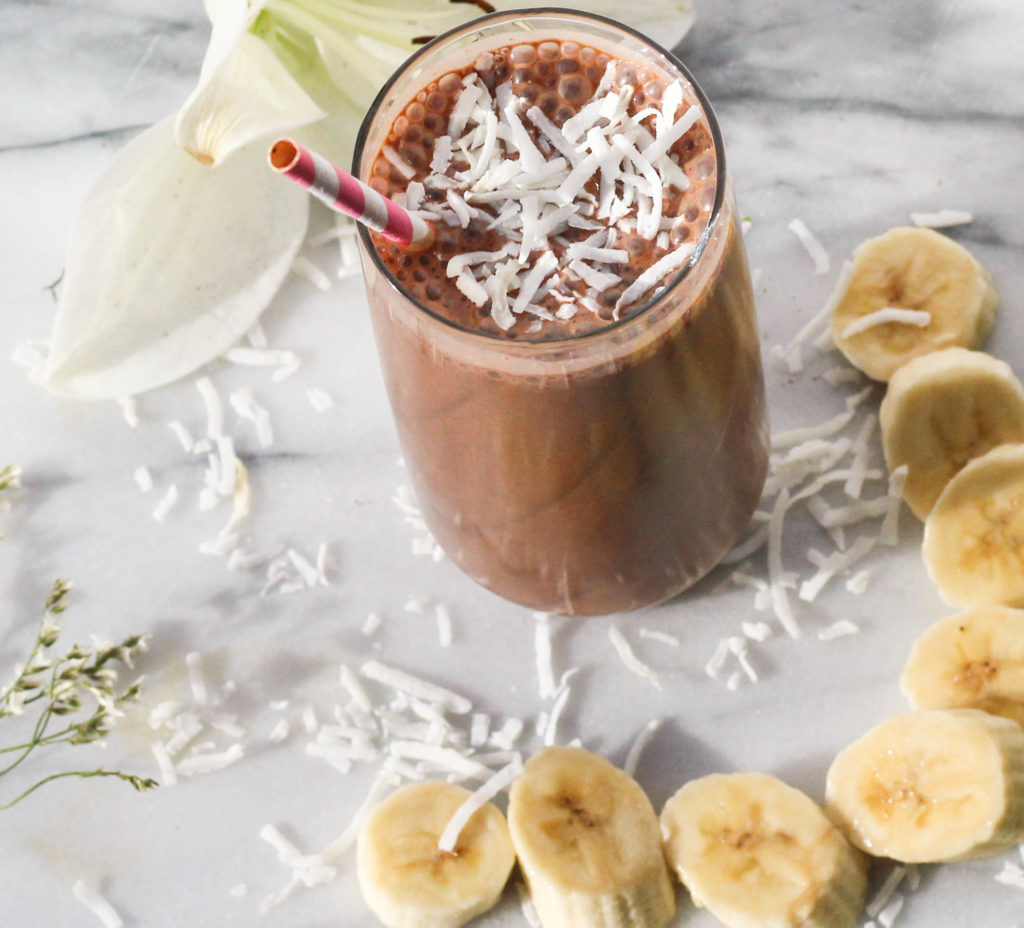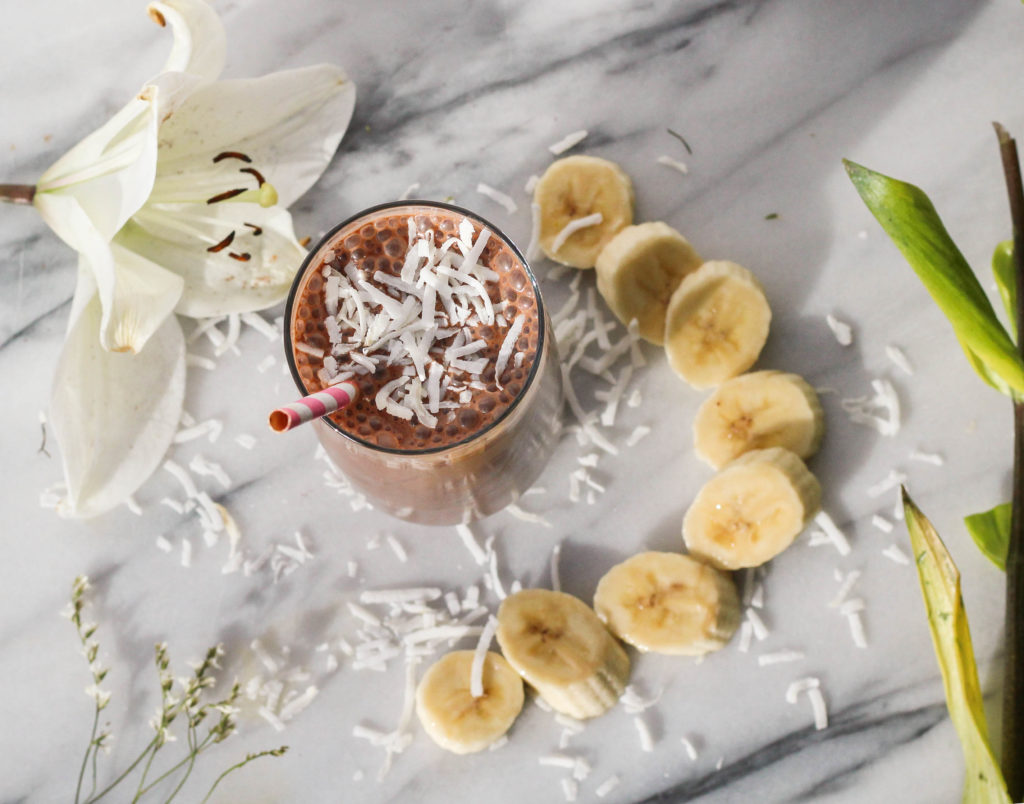 Clean Chocolate Shake
2017-01-24 12:50:57
Serves 1
Ingredients
1 frozen banana
1 1/2 Tbsp almond butter
1 1/2 Tbsp unsweetened cocoa powder
1 1/3 c. unsweetened almond milk
raw honey to taste (optional)*
unsweetened shredded coconut
Instructions
Combine all ingredients (except the coconut) in a blender
Blend until smooth
Top with unsweetened shredded coconut (optional)
Notes
* I really like about 1 Tbsp of raw honey, but my husband prefers it without honey. Find what level of sweetness works for you.
Grace & Granola https://graceandgranola.com/