This past weekend was labor day weekend; it's a bittersweet time of saying goodbye to summer and hello to autumn. I thought that I was completely ready and enthused to jump into autumn, but was surprised by my hesitancy to bid summer farewell. My husband and daughter had picked out a yellow watermelon to have with dinner on labor day, so we made it a "in memory of summer" meal. Although, between you and me, I'll be making this again within a week.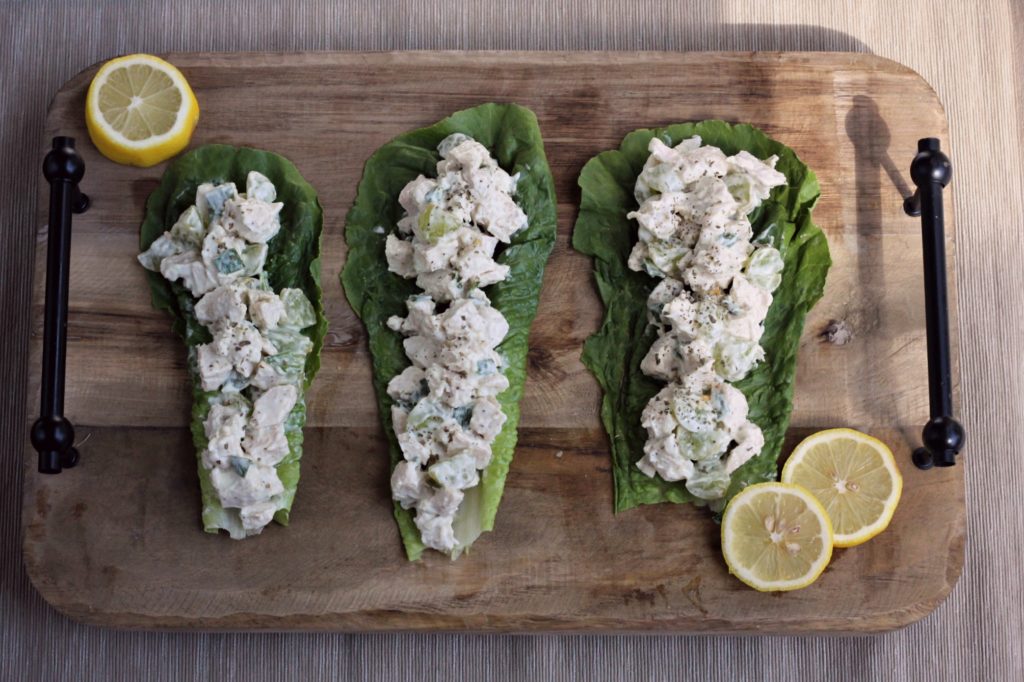 We made this the same day we started our September Whole 30 Challenge. The program doesn't allow for the majority of processed food. Thankfully, I had ordered Avocado Mayo last month; which is compliant with the program with its total of 6 totally recognizable and pronounceable ingredients. I get the mayo for a fraction of what the price is at most health food stores by purchasing from Thrive Market. About a year ago, a nutritionist friend of mine told me about thrive market and how her family was saving so much! She told me that Thrive Market was an online, wholesale health store! I checked it out and compared the prices to other sources, and these were by far, the best! Now, our family usually places a monthly order that includes coffee, soaps, clean cereals, our little girl's favorite quinoa pasta, a myriad of other things, and obviously primal mayo.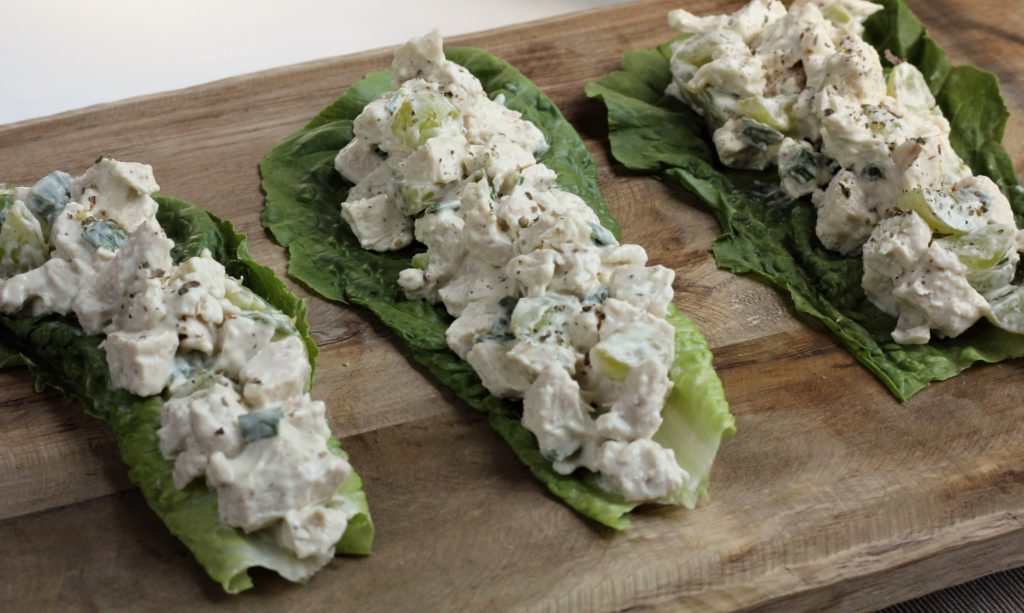 At first glance, this recipe serves 4-6 people, but I have to be honest, our family of three ate it all in one sitting! Given that it takes one cutting board, some utensils and one mixing bowl to make this meal, we enjoyed minimal clean up and finished the evening feasting on our yellow watermelon.
Chicken Salad Lettuce Wraps
2017-01-25 18:57:38
Serves 2
Ingredients
2 cups grilled and diced chicken
1/4 cup diced chives
3/4 cups diced grapes
1/2 cup Avocado Oil Mayo
salt and pepper to taste
romaine lettuce leaves
Instructions
Mix all ingredients (except the lettuce) in a bowl
Scoop the chicken salad onto the lettuce leaves
Enjoy!
Grace & Granola https://graceandgranola.com/