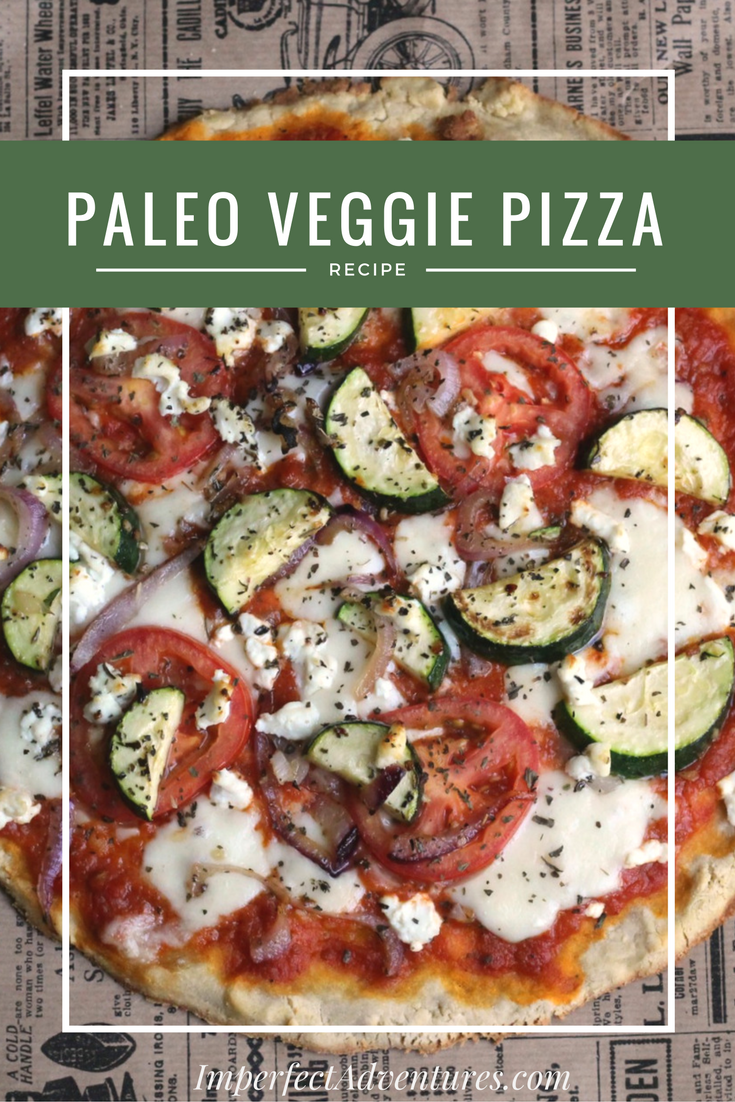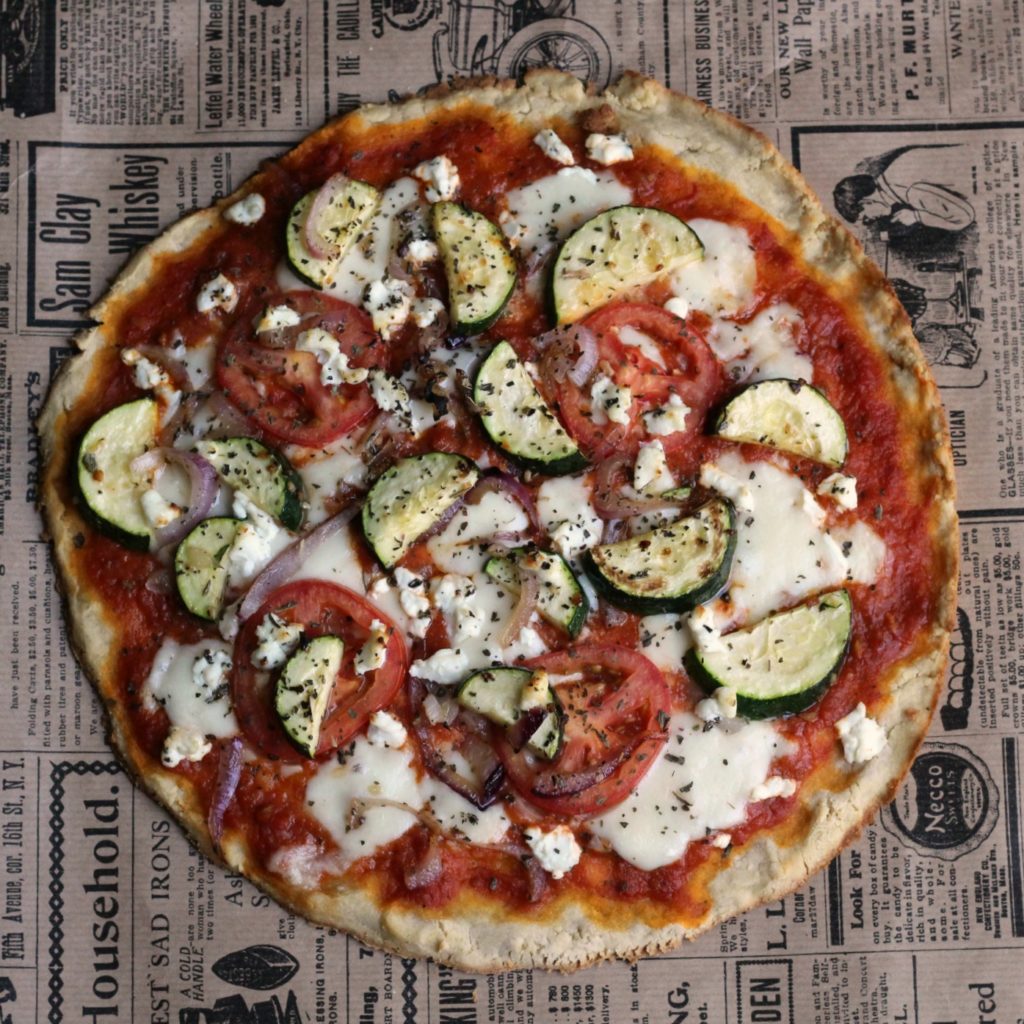 Pizza is a versatile statement food. It can be familiar comfort food, whose smells and appearance reminds you of a happy memory. It can be an adventurous gourmet experience; topped with arugula and prosciutto. Pizza can be enjoyed at any time of year and reflect any season. As summer is coming to a close, I'm desperate to savor as many summer vegetables as I can. On a recent Saturday afternoon, I wanted to make something special for lunch, but I didn't want to go to the store. A dilemma I often face. It is from this dilemma that this pizza of leftover summer vegetables was born. Those usually end up being my favorite recipes; the ones I never planned or intended.
I didn't create the recipe for the dough or sauce; I can't take credit for those. This is less of a recipe, and more of a happy coincidence of food that I wanted to share. The crust was easily the best gluten-free, paleo crust I've ever had. It doesn't take long to make and you can find it HERE from Planks Love and Guacamole. I used the tomato sauce from Thrive Market because it has no sugar or artificial additives, and… it's absolute delicious! However, pizza, like a lot of things, is subjective and you should feel free to use whatever crust or sauce fits you.
Our family thoroughly enjoyed this pizza and I have every intention of making it for dinner tomorrow night! If you decide to make this pizza, or any pizza for that matter; post it and tag me on Instagram! I'm a fan of all pizzas and would love to see your variations!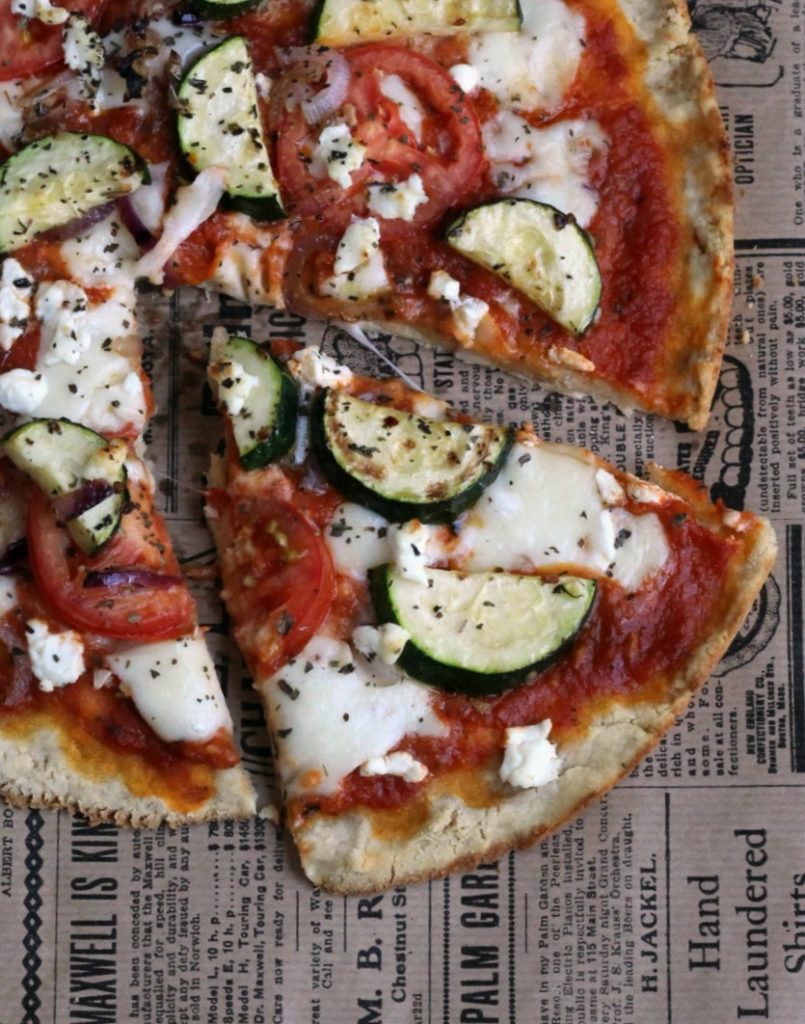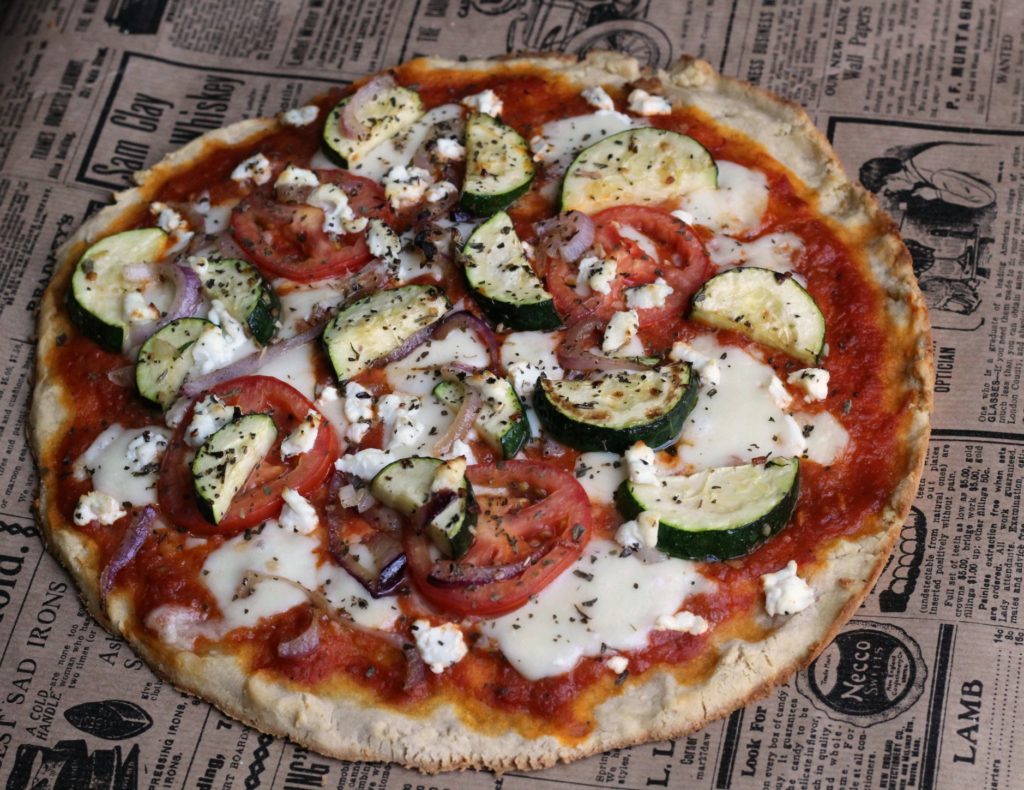 Summer Veggie Pizza
2016-08-10 02:59:08
A versatile and adaptable take on pizza.
Ingredients
Your Favorite Pizza Crust
Your Favorite Pizza Sauce
1/2 a sliced red onion
1 zucchini, sliced
1 tomato, sliced
1 Tbsp basil
4 oz. fresh mozzarella cheese (optional for paleo)
1 tsp diced garlic
2 Tbsp crumbled goat cheese (optional for paleo)
2 Tbsp olive oil
pinch of Italian seasoning
Instructions
Pre-heat oven to 450*
Roll out pizza dough onto pan
Heat olive oil in a large skillet
saute garlic until golden
add red onion to skillet and cook until translucent
add sliced zucchini to the skillet, season with a pinch of Italian seasoning, and cook for 3-5 minutes
set skillet aside
spread sauce on dough as desired
tear mozzarella cheese and disperse onto the pizza (optional for paleo)
top the pizza with the veggies from the skillet
sprinkle the crumbled goat cheese on the pizza (optional for paleo)
sprinkle basil on the pizza
bake for 8-12 minutes (varies by oven)
let pizza cool for 5 minutes
Grace & Granola https://graceandgranola.com/