Hello, I'm so glad you're here! My name is Lauren. I'm a blessed wife and Mom of two beautiful girls. I'm a former teacher, current writer, aspiring photographer, and entrepreneur.
I am passionate about encouraging and inspiring YOU to be adventurous and authentic, knowing that you are unconditionally LOVED with immeasurable GRACE.
I want you to know that I'm a flawed person. I struggle with a pinteresty world full of comparisons. I struggle with pride, marriage, motherhood and confidence. I have been sitting in my messy house, with my disastrous hair, looking at an image from the online world of a perfectly put together woman. Looking at this image, and thinking, "My gosh, I could never measure up." My peace comes from knowing that I don't have to be perfect. I don't have to be perfect because Christ paid for my iniquities. I can rest in the grace that He extends to me. I believe that you and I each have a purpose in this life. That we each have talents, passions and desires of our hearts. I want to encourage you, whatever point you are at in your life, that God has a plan and a purpose for you!
Why I Blog
On this blog, I will write about clean food, health and beauty, family, faith and lifestyle, but I want you to know why. It's not because I have the answers to a "put together" life. I blog about things (big, small and all the sizes in-between) that I am passionate about and have made an impact on my life, in hopes that it will encourage someone. I know that in a pinteresty world, I have felt that I come up short. Maybe it's just me, but if that's you too, then you're not alone!
Why Imperfect Adventures
Let me be real with you for a minute, I don't want to fail at anything. It's embarrassing and makes me feel bad! After soul-searching and prayer on the subject, here is my theory; it's in the perspective. Am I looking at myself and how great I want to be, or at God and his grace that covers me? Am I looking with envy on the mountaintops, without appreciating the road full of adventures? I call this site Imperfect Adventures, because I have to be alright with making mistakes and putting my imperfections out there, to move forward in all the adventures that God has for me
Let's Get Real
If you have ever walked away from an opportunity, self sabotaged or decided not to try something for fear of failure, you and I can relate. In my own life, fear of failure stems from pride, insecure comparisons to others, and expectations that I impose upon myself. Living in fear of failure, for whatever reason, is NOT living to the fullest. Fear of failure can manifest in seemingly small things that would push us slightly out of our comfort zone. Once you are aware of it, you can see how it rules so many decisions in our day, at least for me.
Let's live life together, knowing that we are unconditionally loved, with immeasurable grace, and that gives us the freedom to try, fail and redefine success. One of my favorite Winston Churchill quotes is beyond applicable.
"Success is the ability to go from one failure to another with no loss of enthusiasm." -Winston Churchill
Because at the end of the day, the week, the year, and my life; my worldly "successes" won't count for much. What will count, is that I lived, unafraid to try, for the glory of God.
Continue reading with the most popular posts…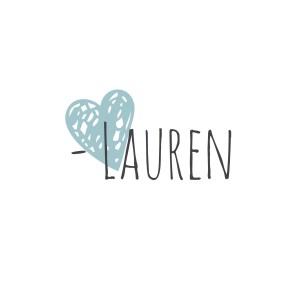 Free Printable
Subscribe and receive your free download of the "My Healthy Day" checklist.