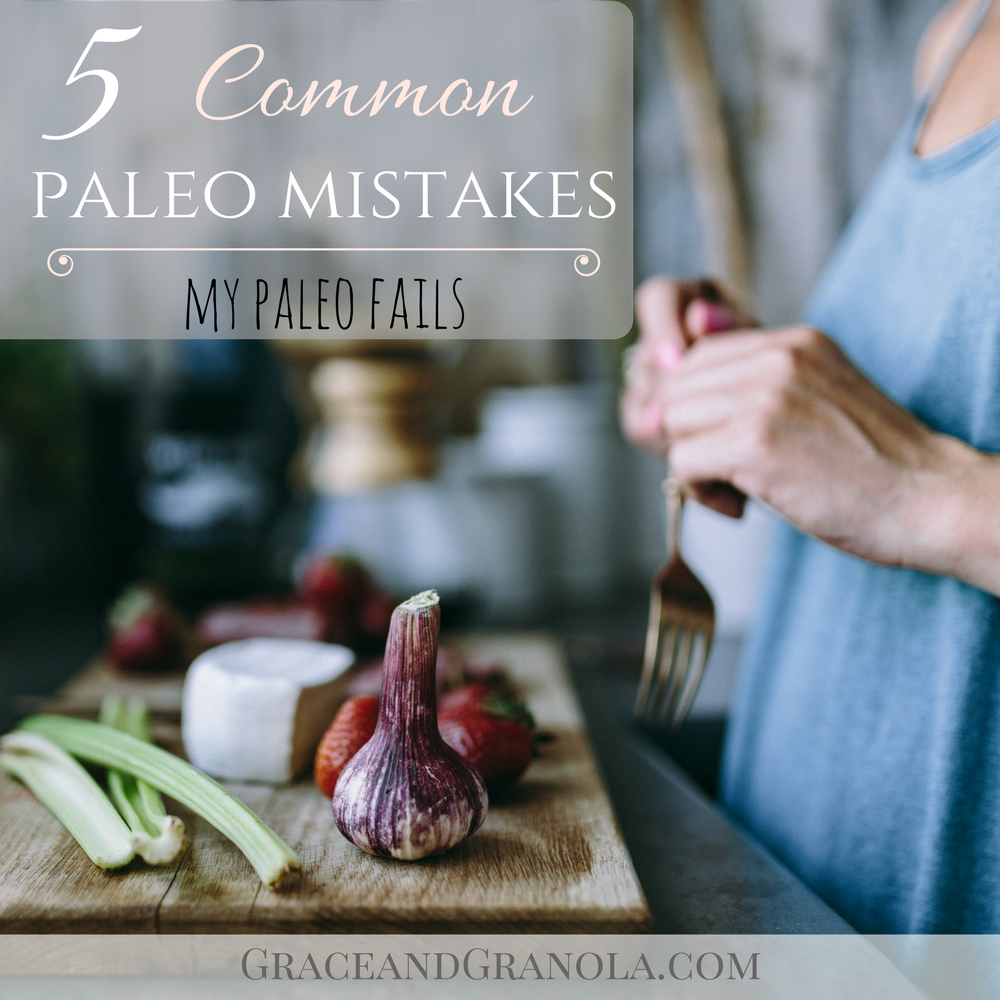 Tired and discouraged; this is how I felt while eating Paleo. I've experimented with a lot of different diets; vegan, whole 30, gluten-free, and paleo. I've tried to find THE set of rules and guidelines that will restore my health. The competing trends and noise about diet makes it foggy, if not absolutely discouraging to find a good diet for your body. That's just in theory too; ACTUALLY changing your lifestyle is another beast altogether.
Rules are a helpful tool, but without the right heart behind them, they are often rendered worthless. The purpose of the heart is what matters and decides whether a set of rules will actually change us for the better.
In the spirit of being up front, I still find that paleo is a great lifestyle for my overall health, BUT it can also be TERRIBLE for my health. Allow me to elaborate on common paleo mistakes (all of which I have committed). Hopefully you will find them helpful, or at least entertaining.
Mistake #1: Not Having A Mission Statement
If you haven't already figured out WHY you care about changing your eating habits, take a step back. Having a mission statement for your health is what will make change permanent. A desire to be better than "so and so," fit in a dress or just impress people with how disciplined you are will NOT result in truly improved health. Take some time to create a mission statement, why do you care about changing your diet? Since we are all friends here, I'll share my mission statement with you.
"I will do my best to live a healthy lifestyle to honor the body God has given me, exercise self-control and discipline, and authentically instill good habits in my daughters."
A mission statement is incredibly personal. When you create one, take time to pray and talk to supportive people in your life. This part really is crucial. A significant lifestyle change rarely happens on a whim.
Mistake #2: Not Eating Enough
Allow me to paint you a pitiful and all too real picture. A few days into another paleo phase and mom (me) lies on the floor, playing with her kids. All the while, whining to her husband that she's starving and there is nothing to eat… Now the house is filled with vegetables, washed and ready to go. A saintly patient husband offers to fix her a salad, cut up an avocado or even grill some chicken. "No, I want REAL food," responds mom with primitive frustration.
Needless to say, this was a low point, embarrassing at best. My cravings were dominating my nutritional needs and that is EXACTLY why I needed to have some sort of discipline. In the first few days of any kind of elimination diet, your body is going to be screaming for old cravings. It can get tough (#firstworldproblems).
When this happens, you still need to eat! Take it from a pathetic "what not to do" example and make sure you eat despite your craving. Don't just eliminate foods from your diet; you have to replace them.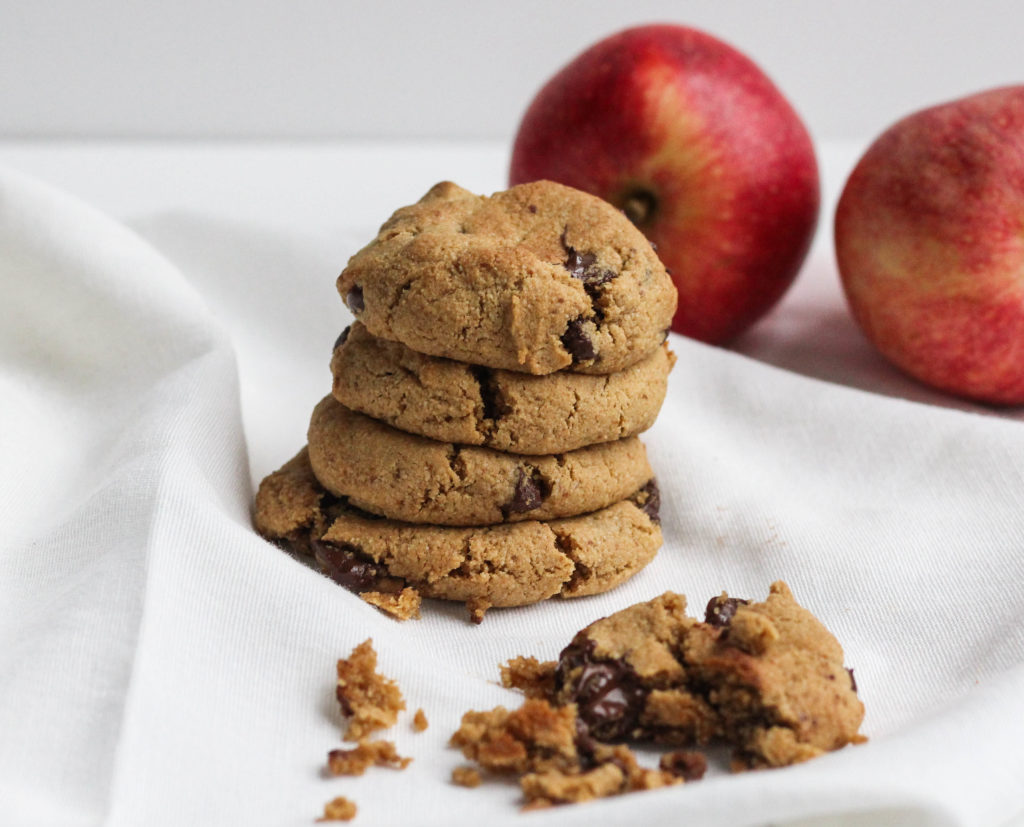 Mistake #3: LOTS of paleo treats
When you replace foods in your diet, keep an eye on how your being nourished (or not). I have been a terrible offender of this. "Paleo pizza, orange chicken and cookies in one day? Yes, please! Oh, vegetables? Maybe tomorrow." (See those delicious paleo cookies up there from Against All Grain? I think I ate five in one day.) With so many delicious paleo recipes out there, it is easy to be paleo and still not nourish your body.
This is where your mission statement comes in handy. You can follow all the paleo rules without nourishing your body; your heart behind this effort is what matters. If your mission statement includes a point about being healthy, than just eating paleo "junk" food won't hold up against your heart's conviction. Make sure you are nourishing your body, rather than just following the rules.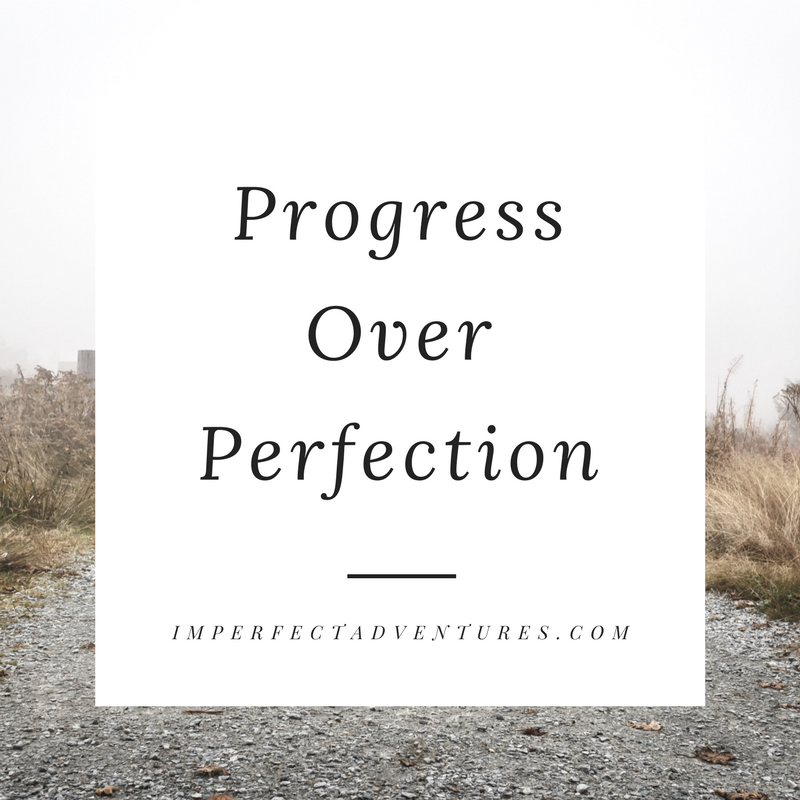 Mistake #4: Expecting Perfection
Never expect perfection, but aim for progress. Albert Einstein once said, "You never fail until you stop trying." Don't throw in the towel because of one mistake or slip up. In fact, if you unintentionally indulge in cravings, call it a learning opportunity and move on. I'm inclined to bet on the person who keeps getting up, rather than the person who has never been knocked down.
Mistake #5: Forgetting The Exc…
If you're making an effort to change your dietary habits, it stands to reason you care about your health. Don't become so laser focused on your diet that you exclude other healthy habits (guilty, again!). If I consistently eat the most balanced diet in the world, it will only do so much good if I'm neglecting other areas of my health. As you move forward in making dietary lifestyle changes, consider the following needs…
Water Intake

Sleep

Stress management

Exercise

Fresh Air

Hygiene
Don't cut your progress short by not being aware of other health needs..
At the end of the day, the paleo diet (or any diet) is only a toolkit; it's up to you how you use it. I've made many mistakes and am still on my healthy living journey (I have a feeling I always will be). What matters is knowing your heart, making progress and keeping a well-rounded perspective. So don't be discouraged by paleo fails, I've done it too, and I'll argue that we are better for it.
Free Printable
Subscribe and receive your free download of the "My Healthy Day" checklist.